Reading time ( words)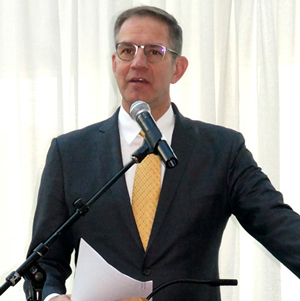 IPC APEX EXPO 2019 opened Tuesday morning, with opening remarks from IPC President and CEO, Dr. John Mitchell, a ribbon cutting ceremony, and an excited crowd of visitors. Mitchell's remarks set an enthusiastic tone for an eventful week of networking and commerce.
Watch the video here and keep checking I-Connect007 and our Real Time with... IPC APEX EXPO show site all week for updates from the show.
Check out the time-lapse video shot from our booth here:
Share
Print
Suggested Items