Reading time ( words)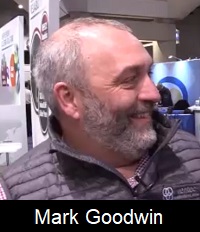 Mark Goodwin, Ventec International Group CEO EMEA and USA, speaks with I-Connect007 Technical Editor Pete Starkey on technology directions globally and in the North American market. He also explains how Ventec's quality accreditations, technical expertise, and flexible manufacturing capacity continue to strengthen their leading position.
To watch the interview, click here.
Visit I-007eBooks to download your copy of Ventec micro eBook today:
The Printed Circuit Designer's Guide to...Thermal Management with Insulated Metal Substrates
Share
Print
Suggested Items
11/24/2020 | Barry Matties, I-Connect007
I recently had the opportunity to visit IPS in their Cedar City, Utah, facility, where Mike Brask, founder and president of IPS, shared his business strategy and gave me a tour of the expanding manufacturing facility. IPS produces a wide range of PCB manufacturing equipment, including plating, DES, VCM, VRPs, ventilation, and spare parts for older equipment.
11/18/2020 | Nolan Johnson, PCB007
Nolan Johnson interviewed Mike Coll, COO of Denkai America, about the copper foil and substrate market, the recent acquisition of the company by Nippon, and what they're doing to respond to very small feature sizes.
11/06/2020 | Andy Shaughnessy, Design007 Magazine
This past week, we published a variety of articles, interviews, and columns—and readers definitely made their favorites known. There was good news about hiring and staffing. (In case you were wondering, there are quite a few open positions in this industry right now.) We touched base with a pair of young engineers to get their thoughts on what it's like for recent grads working in the PCB manufacturing community. We learned about a company's new program that can help take some of the stress out of NPI. We also launched a new chapter in our "Just Ask" series, this time starring columnist Tara Dunn. And there was sad news that a contract manufacturer's chairman had just passed away.