Reading time ( words)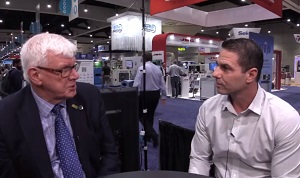 Jesse Ziomek, sales specialist for North and South America at DIS Inc., speaks with I-Connect007 Technical Editor Pete Starkey on the growth of the company in the global market, and how DIS continues to make life easier for fabricators of rigid, flex, and rigid-flex multilayers by showing them the benefits of their pinless registration systems.
To watch the interview, click here.
Share
Print
Suggested Items
12/29/2020 | Dan Beaulieu, D.B. Management Group
There is no doubt that we are having a crisis when it comes to the workforce in our industry today. In the PCB and PCBA industries, as well as most manufacturing industries, there is a definite shortage of good people we can hire. Dan Beaulieu describes how the future of the electronics manufacturing industry lies in both millennials and seasoned veterans alike.
11/19/2020 | Michelle Te, I-Connect007
I-Connect007 columnist Tara Dunn shares the exciting news about the transition from her role as president of Omni PCB to vice president of marketing and development at Averatek, where she will be working primarily with OEMs to break down the advantages of additive manufacturing.
10/29/2020 | Andy Shaughnessy, Design007 Magazine
Andy Shaughnessy speaks with Roland Valentini, Gardien Group COO, about the company's new OnTrack2 ERP and process management software. He explains how OnTrack2 is purpose-built for customers around the world and why it's much more than a replacement for OnTrack1, which was being stretched beyond its original intent.