Reading time ( words)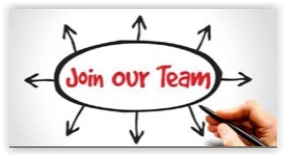 I-Connect007 is expanding its editorial department. The No. 1 source of information for the PCB design, fabrication and assembly/EMS markets is seeking an experienced editor to help us take our publications to the next level.
"We work hard, but we have a lot of fun," said Andy Shaughnessy, managing editor of The PCB Design Magazine and PCBDesign007. "The right candidate will have industry experience and enjoy working independently and with teams in a systems-based environment."
Do you have the following qualifications?
Strong writing, editing and grammar skills
Electronics industry experience a plus
Ability to work independently in a virtual environment
Ability to manage multiple deadlines
Great organizational and project management skills
At least five years of editing and writing experience, with clips or links of published content
Degree in Journalism, English or Communications preferred
Familiarity with AP style
This editor will manage content for I-Connect007 properties on a daily basis.
Candidates should have fantastic communication skills (in person and electronically), and be able to work well with other team members and customers located around the globe.
Do you have what it takes to be an I-Connect007 editor?
If you're interested in this position, click here.
Share
Print
Suggested Items
03/05/2021 | Nolan Johnson, I-Connect007
A perennial and yet irregular category on the popular game show Jeopardy is "potpourri." My dad, as I was growing up, pronounced the word as "pot-poury." It wasn't until I was a sophomore in college that my girlfriend's mom—who had a penchant for a soupcon of French euphemism in her tête-à-têtes—pronounced the word properly: "po-pu-ree." Such are the risks of growing up just a bit rural.
02/24/2021 | Hailey Lynne McKeefy, Freelance Journalist and Supply Chain Specialist
The 2020s have not started as anyone would have wished. The COVID-19 pandemic has exposed weaknesses in supply chains and in global manufacturing, yet this could still be the most innovative decade ever.
02/19/2021 | Nolan Johnson, I-Connect007
I'm following the landing procedures for NASA's Perseverance Mars lander as I'm finishing my Top 5 list for the week. The successful landing of the lander seems a nice highlight for this week. Our global aerospace programs, both national and private enterprise, make these missions seem almost, almost routine. They are, as we all know, anything but routine. No surprise, then, that aerospace-related news percolated to the top of mind for our readers this week.