Reading time ( words)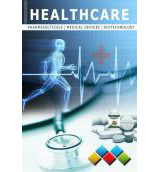 Eltek Ltd., the leading Israeli manufacturer of advanced circuitry solutions, including complex build-ups of rigid and flex-rigid printed circuit boards, announced today that since the beginning of the third quarter, it has received several orders from three U.S. customers in the medical device sector, amounting to US$ 1.1 million in the aggregate. The majority amount of these orders is expected to be delivered to the customers in 2015, and the balance in the first half of 2016.
Mr. Yitzhak Nissan, Chairman of the Board and Chief Executive Officer said: "I am proud that Eltek is repeatedly selected as the supplier of choice for Printed Circuit Boards used in advanced medical devices. These new orders represent the continued market recognition of the high quality, advanced technology and reliability of our products. We are focused on the medical and defense global markets as part of our long-term business plan."
About Eltek
Eltek is Israel's leading manufacturer of printed circuit boards, the core circuitry of most electronic devices. It specializes in the complex high-end of PCB manufacturing, i.e., HDI, multilayered and flex-rigid boards. Eltek's technologically advanced circuitry solutions are used in today's increasingly sophisticated and compact electronic products.
Share
Print
Suggested Items
02/24/2020 | Nolan Johnson, PCB007
"It seems they are all pursuing digital imaging; whether it's direct imaging exposure or inkjet solder mask, they're all going that direction, and it's not just the big customers; small customers are doing the same," said Taiyo's Brian Wojtkiewicz. "They're investing money, which is good. New investment is what has been lacking for a couple of years."
02/14/2020 | Dan Beaulieu, D.B. Management Group
Dan Beaulieu catches up with Troy Koopman, president and co-founder of Flexible Circuit Technologies (FCT), and Carey Burkett, the company's VP of business development. FCT is a full-service flex and rigid-flex supplier.
01/30/2020 | I-Connect007 Editorial Team
The I-Connect007 Editorial Team recently spoke with Chris Minard, director of business development at CML, about how CML's business model has evolved and some of his insights about manufacturing trends around the globe right now.