Reading time ( words)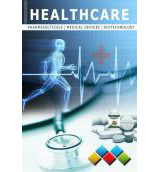 Eltek Ltd., the leading Israeli manufacturer of advanced circuitry solutions, including complex build-ups of rigid and flex-rigid printed circuit boards, announced today that since the beginning of the third quarter, it has received several orders from three U.S. customers in the medical device sector, amounting to US$ 1.1 million in the aggregate. The majority amount of these orders is expected to be delivered to the customers in 2015, and the balance in the first half of 2016.
Mr. Yitzhak Nissan, Chairman of the Board and Chief Executive Officer said: "I am proud that Eltek is repeatedly selected as the supplier of choice for Printed Circuit Boards used in advanced medical devices. These new orders represent the continued market recognition of the high quality, advanced technology and reliability of our products. We are focused on the medical and defense global markets as part of our long-term business plan."
About Eltek
Eltek is Israel's leading manufacturer of printed circuit boards, the core circuitry of most electronic devices. It specializes in the complex high-end of PCB manufacturing, i.e., HDI, multilayered and flex-rigid boards. Eltek's technologically advanced circuitry solutions are used in today's increasingly sophisticated and compact electronic products.
Share
Print
Suggested Items
05/21/2019 | I-Connect007 Editorial Team
Andy Kannurpatti gives the I-Connect007 team an overview of the latest news from DuPont Electronics and Imaging, including investments toward the new production assets in Ohio, Silicon Valley Technology Center, and other facilities. He also details how the company is engaging OEMs and PCB fabricators and design teams, as well as some exciting business updates coming this spring and summer.
05/03/2019 | Patty Goldman, I-Connect007
In an interview with I-Connect007 at the recent West Penn SMTA Expo, Super PCB Program Manager Jessica Zhang provides an overview of the company and shares new business trends they're seeing, including LEDs, wearable devices, and more.
04/09/2019 | Barry Matties, I-Connect007
The I-Connect007 team recently toured Ventec International Group's Suzhou factory where a modern, flexible manufacturing concept designed for fast delivery is enhancing their established volume manufacturing of specialty, high-reliability epoxy laminates and prepregs. Read on to know more about Ventec's ongoing investment in the facility to offer flexible world-class high-mix manufacturing capabilities for polyimide, thermal management, low-loss, and signal integrity material solutions.