Reading time ( words)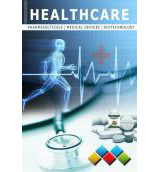 Eltek Ltd., the leading Israeli manufacturer of advanced circuitry solutions, including complex build-ups of rigid and flex-rigid printed circuit boards, announced today that since the beginning of the third quarter, it has received several orders from three U.S. customers in the medical device sector, amounting to US$ 1.1 million in the aggregate. The majority amount of these orders is expected to be delivered to the customers in 2015, and the balance in the first half of 2016.
Mr. Yitzhak Nissan, Chairman of the Board and Chief Executive Officer said: "I am proud that Eltek is repeatedly selected as the supplier of choice for Printed Circuit Boards used in advanced medical devices. These new orders represent the continued market recognition of the high quality, advanced technology and reliability of our products. We are focused on the medical and defense global markets as part of our long-term business plan."
About Eltek
Eltek is Israel's leading manufacturer of printed circuit boards, the core circuitry of most electronic devices. It specializes in the complex high-end of PCB manufacturing, i.e., HDI, multilayered and flex-rigid boards. Eltek's technologically advanced circuitry solutions are used in today's increasingly sophisticated and compact electronic products.
Share
Print
Suggested Items
10/23/2019 | I-Connect007
Imran Valiani has been in the industry and with Rush PCB for over five years as an account manager. During that time, he has developed a keen and unique understanding of the importance of time to market. Imran has worked with a number of key customers, helping them develop systems and programs to ensure that most productive and fastest time to market possible.
08/21/2019 | Dan Feinberg, Technology Editor, I-Connect007
Dan Feinberg talks with Nano Dimension CEO Amit Dror about the new DragonFly LDM 3D printer technology announced by the Israeli company on July 24, 2019, aimed at increasing machine uptime and moving forward from prototyping to higher production volumes.
07/19/2019 | Nolan Johnson and Dan Feinberg, I-Connect007
Dan Feinberg and Nolan Johnson speak with Amit Dror, CEO of Nano Dimension, about recent company events and the company's focus on high-mix/low-volume and agile local manufacturing.