Reading time ( words)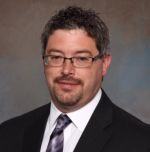 There are companies out there who are truly changing the world—companies who are making a dent in the universe, to quote the late Steve Jobs. Gardien is one of those companies. So much so that I like to catch up with them on a regular basis because they're always adding something to their repertoire and it's typically something that helps improve the way we handle quality assurance in our industry.
With that in mind, I sat down with Gardien's recently appointed Global Vice President for Quality, Rick Meraw.
Dan Beaulieu: Tell me something about your background. How did you get into this industry and how long have you been with Gardien?
Rick Meraw: I got into the industry straight out of college after graduating with an Electronic Engineering Technologist degree in 1992. My first job was working in the electrical test department of a PCB fabricator and from there I progressed over to the service industry in 1993. With Gardien I've held various positions from service/quality manager, general manager, director of operations, VP of USA operations, to my current position of VP of Global Quality.
Beaulieu: What does this new position encompass?
Meraw: As the only printed circuit board quality company with a global footprint, we've got 25 service centers in seven countries, and these pretty much cover the main PCB fabrication markets. With this kind of global dimension comes a great deal of responsibility. Our goal is to make sure that all our quality measurements are consistent and universal, so that regardless of whether a customer's board was tested in Taipei, Toronto, Shenzhen or Singapore, a Gardien test is a Gardien test.
Beaulieu: So you're like the McDonald's of consistency…a Big Mac is a Big Mac regardless of which market you bought it in.
Meraw: Yes, for our customers it means that regardless of where they use a Gardien solution they know they'll receive the same high quality of service that they have come to expect from us.
Beaulieu: So you have taken the word "assurance" to mean just that…the customer, the end-user, knows that a supplier using Gardien will deliver a PCB of consistent quality.
Meraw: Yes, and the important thing, the most important thing is the end customer knows that if he has multiple PCB vendors in multiple locations using Gardien, they will all produce PCBs with the same high level of quality.
Share
Print
Suggested Items
02/06/2020 | Andy Shaughnessy, Design007 Magazine
Wednesday at IPC APEX EXPO drew a fairly steady stream of attendees to the show floor. Exhibitors we spoke with said the visitors were ready to spend some money. Almost everyone said their company was having a good quarter and experiencing slow but consistent growth year over year.
12/17/2019 | Rick Nichols, Sandra Nelle, Robert Spreemann, and Gustavo Ramos, Atotech Deutschland GMBH
The Tianjin chemical blast in August 2015 sensitized the Chinese authorities to the use of cyanide in production. As a consequence, the authorities have introduced licensing with regard to the use of cyanide. In turn, this has motivated Chinese PCB manufacturers to ask suppliers for a competent cyanide-free immersion gold solution (CNF Au).
10/16/2019 | Jean-Pierre Theret, Dassault Systèmes
This article provides a simplified, state-of-the-art description of the data exchange formats for standards covering substances and materials reporting in products and processes. It also reviews existing issues and new challenges shared with end users of the standards and companies represented by their trade associations with some solution proposals they could discuss.