Reading time ( words)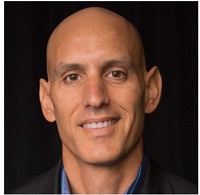 Jabil Circuit Inc. has announced that Chief Operating Officer (COO) Bill Muir is retiring, effective December 31, 2017. He will continue to serve as COO during a transition period and then will serve as an advisor through the end of the year.
"Bill's been an extraordinary leader in helping build Jabil into the company it is today. For 25 years, Bill's dedication, integrity and commitment to our customers, shareholders and employees have been significant and we are grateful for his many contributions. We wish him all the very best as he pursues the next chapter of his career," said CEO Mark Mondello.
Muir joined Jabil in 1992 as a Quality Engineer and over the years held increasingly responsible global roles, including Regional President of Asia and Executive Vice President of Jabil's Global Manufacturing Services, before assuming his current position in 2013.
"I will miss the exceptional individuals and the unique culture the most," said Muir. "I will always value the many friendships I've been fortunate to build during my quarter century with Jabil."
Muir said the decision to leave Jabil was a difficult personal decision. "I am honored to have played a part in Jabil's global growth and the differentiated value we bring to our customers through innovative design engineering, advanced manufacturing technologies and digital supply chain expertise." He said he's excited about entering the next phase of life and leaves highly confident that Jabil is uniquely positioned to drive digital transformations, creating new avenues of business growth and enhanced revenue streams for customers.
About Jabil
Jabil provides comprehensive electronics design and manufacturing product management services to global electronics and technology companies. Offering complete product supply chain management from facilities in 28 countries, Jabil provides comprehensive, individualized-focused solutions to customers in a broad range of industries. Jabil common stock is traded on the New York Stock Exchange under the symbol, "JBL". Further information is available on Jabil's website.
Share
Print
Suggested Items
04/27/2021 | Dan Beaulieu, D.B. Management Group
When searching for companies to interview, I always look for something unique and that makes the company special. Truth be told, I am a collector of stories about good, well-run, unique companies that we can learn something from. Nova Engineering is one of those companies.
04/05/2021 | Timothy McLean, TXM Lean Solutions
Building a competitive and reliable supply chain is a critical success factor for any manufacturing business. This is especially true today, where we face constant volatility and disruption across global supply chains. In this environment, effective supply chain leadership is more critical than ever. So, what makes a great supply chain manager?
03/10/2021 | Happy Holden, I-Connect007
During a crisis, communication among employees, customers and suppliers is key to keeping business operations running as smoothly as possible.This consensus came from a panel moderated by Mark Wolfe in the EMS portion of the Managers Forum on Monday, March 6, during the virtual IPC APEX EXPO 2021. Panelists were asked to speak about lessons learned during the pandemic and how it affected their business and employees.