Reading time ( words)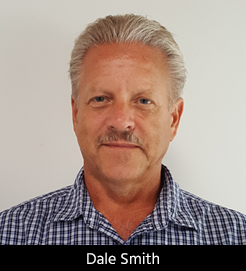 Lenthor Engineering, Inc., a California based designer, manufacturer and assembler of rigid-flex and flex printed circuit boards, is pleased to announce the addition of Dale Smith in the role of Chief Technology Officer. In this new role Mr. Smith brings to Lenthor many years of direct hands-on experience in advanced rigid-flex and flex processing technology and techniques. Additionally Mr. Smith brings his immense understanding of advanced materials having been associated with DuPont and their materials teams for the past five years.
Mr. Smith will assume the lead role in directing Lenthor's technical teams in identifying and integrating technologies being sought out by Lenthor's customers. Mr. Smith will also engage directly with Lenthor's customers assisting them in the advancement of their technologies within the rigid-flex and flex circuit design arena by use of advanced materials and processing.
Mark Lencioni, Lenthor Engineering's president/ CEO commented, "The addition of Mr. Smith will allow Lenthor to optimize its recent capital expenditures including our fully automated high temperature lamination press, alternative oxide line and advanced laser imaging systems. Mr. Smith will be charged with implementing the technology requirements our customers are forecasting to ensure Lenthor's technology roadmap exceeds our customer's future needs. We are very excited for the opportunity to have someone of Mr. Smith's background and accomplishment join our team."
For additional information, contact: David Moody, davidm@lenthor.com
Share
Suggested Items
08/31/2022 | Andy Shaughnessy, I-Connect007
After the initial impact of the global pandemic led to a somewhat flat 2020, Carey Burkett, vice president of Flexible Circuit Technologies, explains how the company's growth took off in 2021, positioning it well for industry trends that continue to show great promise in medical, automotive, consumer, and more. In this interview, Carey breaks down the reasons behind the company's recent success and how R&D, and a new Zhuhai facility, have positioned them for continued growth.
04/13/2020 | Real Time with...IPC
Jesse Ziomek, VP of sales for DIS, updates Pete Starkey on the capability of the company to achieve ultimate accuracy in layer-to-layer registration, not just in rigid multilayers, but also in flex and rigid-flex builds. Jesse also comments on keeping technology exciting enough to attract young engineers into the industry.