Reading time ( words)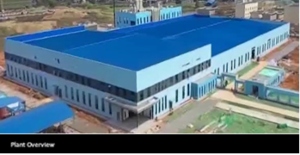 MFS Technology recently opened its fourth manufacturing plant. The new factory, which specializes in high-precision flexible printed circuit boards and electronics components assembly, is in Yiyang city's Economic Development Zone, Hunan, China.
The first part of the two-phase development is fully completed and begins volume production in June 2020.
The new setup, which sits on 11 hectares of land, adds 300,000 sqm of capacity of MFS Technology each year.
It is equipped with the latest technology, ranging from roll-to-roll FPC (double-sided) process, class-1000 clean room and highly automated equipment. The new facility combines a high degree of machine integration with over three decades of experience accumulated in three existing factories— one in Malaysia and two in China.
A diversified pool of experienced technical and management expertise in Singapore, Malaysia and China across the organization has aided the factory's quick and steady volume ramp-up.
Headquartered in Singapore, MFS Technology serves more than 200 multinational companies in a wide range of markets including Automotive, Industrial, Medical, Mobile, Consumer and Power Management.
"The state-of-the-art Yiyang factory adds strength to our worldwide sales to meet high volume requirement in addition to our proven capability to fulfil high mix and mid volume business," the company mentions in a local news coverage of the new plant.
Share
Suggested Items