Reading time ( words)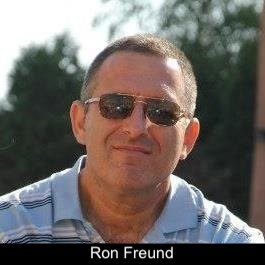 Eltek Ltd., a global manufacturer and supplier of technologically advanced solutions in the field of printed circuit boards, announced that its Board of Directors has named Ron Freund as its Chief Financial Officer, effective January 1, 2022. Freund will succeed Mr. Alon Mualem, who resigned to pursue a business opportunity.
Prior to joining Eltek, Freund served as the CFO of Ophir Tours Ltd. from 2015 to 2021. From 2011 to 2014, Freund served as the CFO of Middle East Tube Company Ltd., an Israeli public company, traded on the Tel Aviv Stock Exchange (TASE). In previous roles, Freund served as Deputy CEO and CFO of Soltam Systems LTD. and as a Senior Partner at Ernst & Young Israel. Freund holds a B.A. degree in Accounting and Economics from the Hebrew University, Jerusalem, and is a licensed CPA (Israel).
Eli Yaffe, CEO, commented: "The entire management team at Eltek is excited to have Mr. Freund on board and we are confident that he will be an important factor in Eltek's growth and future success. I would also like to take this opportunity to thank Alon Mualem for his contribution to our company, mainly with respect to Eltek's successful turnaround that we implemented during the last 3 years and wish him all the best in his next endeavor."
Share
Suggested Items
09/13/2022 | I-Connect007 Editorial Team
We recently spoke with longtime I-Connect007 columnist Michael Carano, vice president of quality at Averatek, about pricing strategies for PCB fabricators. We're seeing some movement in this segment as fabricators, already dealing with some of the tightest profit margins around, find themselves having to either raise their prices or trying to massage more revenue out of their already streamlined processes. We asked Michael for some pricing strategies for fabricators, and he shared a range of options for today's manufacturers who aren't afraid to rethink their processes and try new ideas. And, as he says, people will still pay good money for a quality, reliable PCB.
08/26/2022 | Andy Shaughnessy, Design007 Magazine
This week we have quite a variety of articles for you. There has been so much electronics industry news coming out of Washington, D.C., that it can be hard to keep track of what's going on. So, Editor Michelle Te compiled a handy-dandy reference guide to recent legislation news, including our exclusive coverage. We need to keep an eye on these senators and representatives. They've been talking about the importance of our industry for the past year, but this is an election year, after all. They've been known to say one thing and do another.
08/18/2022 | I-Connect007 Editorial Team
If you manage a fabrication facility, we don't envy you. You're being hit on all sides with price increases, you're traditionally leery of raising your own prices, but you must do something. Do you raise prices, trying to squeeze out more efficiency, or is it some combination of both? We asked Prototron President Dave Ryder and I-Connect007 columnist Dan Beaulieu to share their thoughts on the current fab pricing environment, the need for greater cooperation, and some pricing strategies for fabricators who are nervously eyeing their bottom line.