Reading time ( words)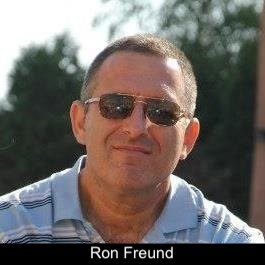 Eltek Ltd., a global manufacturer and supplier of technologically advanced solutions in the field of printed circuit boards, announced that its Board of Directors has named Ron Freund as its Chief Financial Officer, effective January 1, 2022. Freund will succeed Mr. Alon Mualem, who resigned to pursue a business opportunity.
Prior to joining Eltek, Freund served as the CFO of Ophir Tours Ltd. from 2015 to 2021. From 2011 to 2014, Freund served as the CFO of Middle East Tube Company Ltd., an Israeli public company, traded on the Tel Aviv Stock Exchange (TASE). In previous roles, Freund served as Deputy CEO and CFO of Soltam Systems LTD. and as a Senior Partner at Ernst & Young Israel. Freund holds a B.A. degree in Accounting and Economics from the Hebrew University, Jerusalem, and is a licensed CPA (Israel).
Eli Yaffe, CEO, commented: "The entire management team at Eltek is excited to have Mr. Freund on board and we are confident that he will be an important factor in Eltek's growth and future success. I would also like to take this opportunity to thank Alon Mualem for his contribution to our company, mainly with respect to Eltek's successful turnaround that we implemented during the last 3 years and wish him all the best in his next endeavor."
Share
Suggested Items
06/15/2023 | Pete Starkey, I-Connect007
After a long crawl through heavy traffic on the M42 motorway, it was a great relief to exit at Junction 6 and arrive at the National Conference Centre for the 2023 Annual Symposium of the Institute of Circuit Technology on June 6. The conference center is co-located with the historic National Motorcycle Museum and situated in the heart of the UK midlands, a stone's throw from Birmingham International Airport. The delegates were welcomed by technical director Bill Wilkie.
05/26/2023 | Andy Shaughnessy, Design007 Magazine
It's been a busy week here at I-Connect007, an even busier week for PCB designers and manufacturers. This week, we published a variety of articles and news items. In this week's wrap-up, we have an interview with Rex Rozario that is basically a historical look at the birth of commercial PCB manufacturing, and his involvement with the Rolling Stones in their early days. Then we bring you a look at trends in freight costs, which are—fortunately—heading southward right now.
04/04/2023 | Barry Matties, I-Connect007
The I-Connect007 team paid a visit to American Standard Circuits in West Chicago, Illinois. While there, we talked at length with CEO Anaya Vardya about the issues on his mind as he pushes technology, expands his floor space, and considers the implications of the CHIPS Act, staffing issues, and what's happening in China.