Reading time ( words)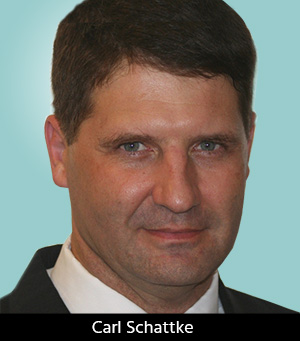 Not long ago, I caught up with Carl Schattke, CEO of PCB Product Development LLC and a longtime PCB designer, for his thoughts on "designing in a vacuum." As Carl points out, if you follow PCB design best practices, knowing the identity of your fabricator is not a "must-have." He also offers some communication tips for discovering the information you do need, including one old-fashioned technique—just asking for it.
Andy Shaughnessy: Carl, how often do you design a board without knowing who is going to fabricate and/or assemble it?
Carl Schattke: It's pretty often that the design will start and get completed, or nearly completed, without any board vendor involvement. This is far more common if it's a standard stackup and a routine process.
For sequential lamination, rigid-flex and flex boards, it's very rare to not involve the board vendor early on. Also, if there are multiple differential pair impedances on different layers, it's much more likely a request to the board vendor will be made at the start of placement before routing commences.
Shaughnessy: Why do you think so many designers have no idea who is going to manufacture their boards?
Schattke: It's nice to have this information, but it's not a must-have. By following general rules for volume manufacturing, you should be able to get the board built by the vast majority of UL-listed board shops. EEs and purchasing people are typically very busy and they don't have time to do tasks until they need to be done. The can that can be kicked down the road usually is.
It's up to the PCB designer to request a stackup with impedance values and HDI rules if the board is higher up on the high-tech scale. None of us want to waste time. If the board is a common low-risk build, the build and rework risk is low if you have incomplete data about who will build the board. When we start using exotic materials and sequential laminations with varied copper weights and high layer counts, it would be foolish not to involve the PCB vendor on the design start.
Dense designs require going right up to the edge of the rules without breaking them. To do that, you need to review the process and your expectations with the vendor to make sure they can build what you design. To do otherwise could put hundreds of hours of work at risk for rework, and no one wants that.
Shaughnessy: What other missing information or data do you find yourself having to "design around"?
Schattke: Where do we start with this question? I would say that the need to get something out the door ASAP drives many designs to start in a state of partial completion. The primary risk of starting PCB layout too early is that the optimal result may not be obtained. Common missing items include incomplete schematics, or incomplete sections of the schematics, and missing current information needed for calculating trace widths.
Other missing information includes voltage clearance rules from one class of nets to another, and missing nomenclature requirements like part numbers, assembly numbers, test marking, and any other special text. Board finish and copper weight are often not provided, and the designer will decide what is best then. The environment the product will be used in is very important for the board design, and this is often missing. Mechanical outline drawings are often incomplete and follow-up details have to be requested.
To read this entire conversation, which appeared in the May 2022 issue of Design007 Magazine, click here.
Share
Suggested Items
05/19/2022 | I-Connect007 Editorial Team
The I-Connect Editorial Team recently spoke with Bob Williams, managing director of Pulsonix. He discussed some of the new features in the upcoming version of the Pulsonix PCB design tool, Version 12, including collision avoidance and other 3D options that allow certain MCAD functions within the ECAD environment.
05/18/2022 | Pete Starkey, I-Connect007
Believing that I knew a bit about signal integrity and controlled impedance, I was pleased to take the opportunity to connect with an educational webinar that I hoped would extend my knowledge. In the event I was surprised at how little I actually knew, and the webinar was an excellent learning opportunity. The webinar was introduced and expertly moderated by Anna Brockman of Phoenix Contact in Germany.
05/09/2022 | Luca Gautero, SUSS MicroTec
Although I am not a designer by trade, I want to share my thoughts on what additive manufacturing means for designers, especially how it relates to solder mask. In this article, you will learn what topics I feel are the most important to address.