Reading time ( words)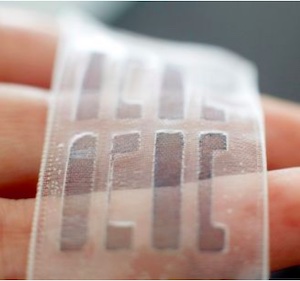 IPC will be holding a training course on PCB design for printed and wearable devices. The course will be held every Mondays and Wednesdays, 6:30 p.m. to 8:30 p.m., starting from June 6 to July 18, 2022.
This course aims to provide the skills necessary to create designs for printed electronics and wearable technologies in accordance with IPC standards. Taught by an IPC-certified industry expert with more than 25 years of experience in the field, the six-week program utilizes interactive webinars, on-demand recorded class sessions, job-specific exercises, and projects to facilitate mastery of the key concepts required by circuit board designers.
The program is designed to provide circuit board designers with a balanced foundation of theoretical knowledge and practical skills in printed circuit board design. Upon completion, participants will be able to design boards for printed electronics and wearables; understand the trade-offs in materials used in these applications; define a board stack-up with structures that meet the needs of these designs and mitigate signal integrity issues for these designs.
Attendees will also be able to define the effects of mechanical retention needs for these applications; implement component footprint and packaging methodologies; mitigate thermal effects; and employ the documentation requirements for these designs.
For more information visit IPC's website.
Share
Suggested Items
08/11/2022 | Nolan Johnson, I-Connect007
Nolan Johnson recently spoke with Brad Griffin, product marketing director for Cadence Design Systems, about Cadence's Matrix solver technology. They discuss its use as a multi-disciplinary field solver as well as Cadence's focus on thermal analysis and utilizing the power of the cloud.
08/11/2022 | Andy Shaughnessy, Design007
I-Connect007 columnist John Watson is teaching an introductory class on PCB design at Palomar College this fall, but this is much more than a basic design class. But John has hit a slight snafu: He needs a few more students to sign up before Aug. 23, or the class will be cancelled. It's an online class, so you don't have to live in San Diego to attend. In this interview, John talks about the genesis for the class and its benefits.
08/05/2022 | I-Connect007 Editorial Team
I recently spoke with Todd Westerhoff, product marketing manager for signal integrity software tools at Siemens. We discussed a new capability called HyperLynx Apps that offers a new take on traditional signal and power integrity analysis, and how that fits in with the Siemens plan to put SI and PI tools into the hands of more designers early in the design cycle.