Reading time ( words)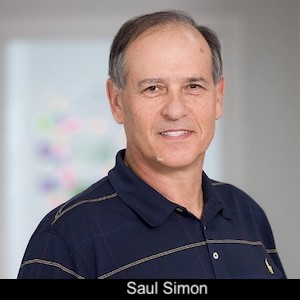 Nano Dimension Ltd., an industry leader in Additively Manufactured Electronics (AME) and Micro Additive Manufacturing (Micro-AM), announced the appointment of Saul Simon to the Board of Directors of the Company, effective immediately.
Mr. Simon has decades of experience building industry-leading automation platforms in the fields of man-machine interface, software development tools, natural language processing, data science and user-oriented AI systems. He is an expert on identifying situations where technology innovation provides a potential breakthrough in business performance, working intimately with research and development (R&D) ensuring the product is spot on and timely delivered.
While working for Signals Analytics Ltd. in 2013-2019, a customized big data analysis automated research provider, Mr. Simon conceived a fully automated "production line" platform and worked closely with R&D to build it. This AI-based platform removed over 95% of the manual effort, handled an order of magnitude more data, and delivered remarkably more accurate results.
Signals Analytics was acquired by Kenshoo in 2020.
In addition, while at Pontis Ltd. in 2009-2013, which provided a powerful promotion engine to telecom companies worldwide, Mr. Simon implemented a fully automated, closed-loop target marketing solution that removed 95% of the labor with striking targeting precision.
Pontis was acquired by Amdocs Limited.
While working for Retalix Ltd. in 1998-2009, Mr. Simon invented a groundbreaking Loyalty and Promotion platform. As the best-selling product in its space for several years, it was also selected by Gartner as the number 1 product in its category for 3 years in succession.
Retalix was acquired by NCR Corporation.
Mr. Simon is a Major (Ret.) and served in the air force as a Phantom F-4 and F-15 fighter pilot.
He is a graduate with distinction of the Israeli Air Force Academy and received a Bachelor of Science degree in Mathematics and Computer Science from Tel Aviv University.
Mr. Yoav Stern, Nano Dimension's Chairman and Chief Executive Officer, commented, "Saul's background in deep-learning and artificial intelligence, combined with a unique capability to identify and develop the path from technologies through products to business models, will have a significant contribution to our board's ability to lead and monitor the Company's efforts in these fields. We are looking forward to an exciting cooperation."
Share
Suggested Items