Reading time ( words)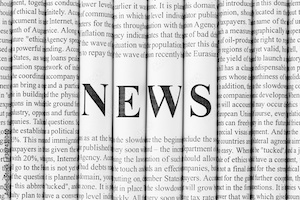 The "Roll-to-Roll Technologies for Flexible Devices - Global Market Trajectory & Analytics" report has been added to ResearchAndMarkets.com's offering.
The global market for Roll-to-Roll Technologies for Flexible Devices estimated at US$23.6 Billion in the year 2020, is projected to reach a revised size of US$48.3 Billion by 2026, growing at a CAGR of 12.3% over the analysis period.
Global Roll-to-Roll Technologies for Flexible Devices Market to Reach $48.3 Billion by 2026
Roll-to-roll (R2R) represents a set of advanced manufacturing approaches that involve continuous processing of flexible substrates while they are being transferred between moving rolls of specific materials.
Roll-to-roll printing technologies are gaining from rapid expansion of the flexible devices market as a result of their advanced properties and features that make them a suitable option for use in different areas like energy, electronics and healthcare. In addition, the lightweight nature of these devices is opening new avenues in low-cost applications like flexible OLED displays and printed circuits. .
The U.S. Market is Estimated at $4.4 Billion in 2021, While China is Forecast to Reach $18.3 Billion by 2026.
The Roll-to-Roll Technologies for Flexible Devices market in the U.S. is estimated at US$4.4 Billion in the year 2021. China, the world`s second largest economy, is forecast to reach a projected market size of US$18.3 Billion by the year 2026 trailing a CAGR of 14.1% over the analysis period. Among the other noteworthy geographic markets are Japan and Canada, each forecast to grow at 8.3% and 10.2% respectively over the analysis period.
Share
Suggested Items
05/18/2023 | Mark Gallant, DownStream Technologies
Everyday rigid FR-4 PCBs have a well-known layer stackup recipe: dielectrics, PCB conductor layers, plane layers, mask, and silkscreen (nomenclature or legend). More advanced layer types may include embedded or screened components or cavities with bonded bare die. Flex and rigid-flex stackups include those similar to rigid PCBs, such as dielectrics, conductor, mask, and silkscreen layers, but that is where the similarity ends. There are many additional layer types present for this genre of PCB. They include types like coverlay, adhesive, conductive film, conductive foil, conductive adhesive, bondply, and stiffener.
04/17/2023 | Mark Gallant, DownStream Technologies
Flex and rigid-flex PCB constructions are not new concepts. It has become commonplace as engineers look for alternative circuit packaging for ever-shrinking electronic products. A flat, one-sheet schematic for a straight ribbon cable is analogous to its physical flat substrate. A flat, multi-sheet schematic that details circuitry for a rigid-flex design bears little visual resemblance to its three-dimensional, variable material rigid-flex assembly. However, in both schematic examples, schematic-based analysis tools are applied equally. This same truth also applies to common FR-4-based two-layer or multilayer PCBs.
08/11/2022 | Andy Shaughnessy, Design007 Magazine
We recently held a roundtable with a team of printed electronic circuit experts from companies that run the gamut: John Lee and Kevin Miller of Insulectro, Mike Wagner of Butler Technologies, Tom Bianchi of Eastprint, and John Voultos of Sheldahl Flexible Technologies. In this first part of the roundtable, the participants dispel 10 common myths that have been floating around regarding printed electronic circuits (PEC). They also discuss the progress that's been made in PEC development in just the past decade, and what the future may hold for this technology.