Reading time ( words)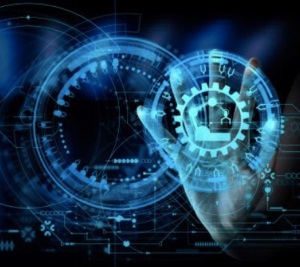 IPC recently convened a roundtable of electronics executives to discuss trends driving the industry's migration to the factory of the future. The executives came to a shared conclusion that the transition to the factory of the future features many challenges and pitfalls but making the transition will be increasingly critical to any company seeking to compete in the global economy. A summary of the discussion is now available: "The Evolution of Factories of the Future: What You Need to Know."
In reaching their conclusion, the roundtable participants discussed common barriers in adopting smart manufacturing technologies and skill disparities in the electronics manufacturing workforce. They also shared practices they believed to be important as companies work to increase digitization and enhance manufacturing operations. Among other topics, company leaders talked about creating a workplace culture that embraces change and innovation.
"Executives agreed that despite the challenges in transitioning to the factory of the future, they have recognized the value in doing so and are now looking to integrate solutions that will deliver measurable benefits to their company," said Matt Kelly, IPC chief technologist.
To view report, visit www.ipc.org/F2report. IPC offers additional resources to assist and guide the electronics manufacturing industry through the next industrial revolution. For more information, visit www.ipc.org/solutions/ipc-factory-future or www.ipc.org/advocacy/industry-intelligence.
Share
Suggested Items
03/24/2023 | Nolan Johnson, I-Connect007
It's almost as if upheaval is the new normal. We often describe slow-moving but unstoppable change as moving in "geologic time." But occasionally–like an earthquake–geology shifts suddenly. Here in my office, tracking the news of the industry, things are moving faster than geologic time, but more slowly than the jolt of an earthquake. The wave seems almost surfable, where before it seemed overwhelming. In this week's list, we bring news from five different, high-vibration areas in our industry. If you read nothing else this week, these five items will keep you informed.
03/17/2023 | Patty Goldman, I-Connect007
Sarah Czaplewski-Campbell, a materials/product development engineer at IBM, shares her experiences as a young professional who has benefited from the guidance of seasoned mentors alongside her own unflagging drive to expand her industry knowledge. She offers poignant advice for prospective professionals, urging them to assertively seek out advice and experiences that will help them progress in their careers.
03/02/2023 | Pete Starkey, I-Connect007
During an excellent packed-house luncheon on the Monday of IPC APEX EXPO 2023, IPC Chief Economist Shawn DuBravac gave a keynote address titled, "What's New in Tech: The Micro Trends Defining the Future of Electronics," with an introduction by IPC President and CEO John W. Mitchell.