Reading time ( words)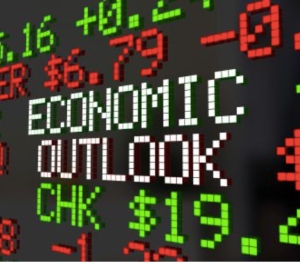 Economic data over the last month is providing a mixed view of the economy per IPC's February Economic Outlook report.
"On one hand, economic fundamentals continue to slow," said Shawn DuBravac, IPC chief economist. "However, despite aggregate softness, certain segments continue to do well. For example, the defense and space equipment sector hit another new high in January, aerospace is up significantly from pre-pandemic levels and other sectors key to the electronics industry are holding up well."
The report also shows that manufacturing sectors in Europe, the U.S., and China are all signaling contraction according to their respective PMI indexes, but in China and Europe at least, things are looking less bad this month. Despite signs of slowing demand, manufacturers continue to hire. "The broader economy added more than 500,000 new jobs, a shocking number in the midst of what many believe is the start of a recession," added DuBravac.
Additional data in report show:
U.S. manufacturing sentiment contracted for a third consecutive month, falling from 48.4 to 47.4 in January.

U.S. industrial production was unchanged in January, but was noticeably weaker than the expected 0.5 percent increase. The manufacturing sector improved 1 percent in January, but prior months were revised downward leaving the headline index lower than previously believed. Industrial production has likely peaked, despite January's rise.

The S&P Global Eurozone Manufacturing PMI moved higher in January, rising from 47.8 to 48.8. The index hit a five month high, but remains in contractionary territory.

EU electronics manufacturing output fell in December after a one month increase in November. Output declined 1.4 percent (month-on-month) and is down 0.9 percent over the last year.

Despite indications that the global economy continues to slow, economists have marginally raised forecasts for economic growth in the U.S., Europe, and China for 2023.
View full report. For more information on IPC's industry intelligence program including new reports, visit: www.ipc.org/advocacy/industry-intelligence.
Share
Suggested Items
09/01/2023 | Peter Tranitz, IPC
When IPC staff wanted to showcase the latest industry developments to a European audience, they made an obvious choice: Timișoara, Romania. The dramatic economic expansion here over the past 30 years has resulted in a large concentration of manufacturing and technology businesses. Long-term planning by authorities positioned the city as a business-friendly and diverse cultural hub on the western border, providing easy access to Central Europe.
08/25/2023 | Nolan Johnson, I-Connect007
This week's editor's picks come from the top end of reader interest, so I don't think it's just me who's sensing this kind of momentum. For example, we bring you a site visit to one of the newest PCB fabs in North America, and a captive facility at that. Nokia is now manufacturing sophisticated telecom optical components in the United States, and iNEMI publishes a roadmap assisting in specifying the right low-loss material for your particular application, among other topics. To wrap it up, we get NASA news that reminds us that we need not be a big corporation to participate in space programs.
08/22/2023 | Barry Matties, I-Connect007
After years of planning, Schweitzer Engineering Laboratories is now manufacturing printed circuit boards in its new $100 million captive facility in Moscow, Idaho. I recently toured the facility with Engineering Director John Hendrickson, who managed the design and setup of the greenfield site, along with Mike Brask, president of Integrated Process Systems (IPS), a key supplier for the new Moscow facility.