Reading time ( words)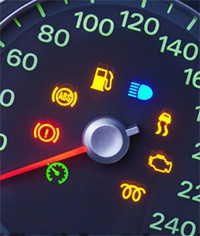 Abstract
With increasing demand for the use of Pb-free solder materials coupled with an increasing requirement for halogen-free solder paste formulations, some market sectors are experiencing several challenges using standard SnAgCu (SAC) halide-free solder materials, especially in electronic assemblies for automotive products experiencing harsh operating environments such as high operating temperatures, increased thermal cycling conditions, high levels of vibration and contact with liquids such as moisture and lubricants. For example, in automotive "under the hood" conditions, temperatures easily exceed 125°C and can cycle lower than -20°C. The reliability required to survive these harsh conditions is often greater than standard SAC solders can provide. In this paper, the performance of a specifically designed Pb-free solder alloy for increased reliability in high-temperature thermal cycling is discussed.
Reliability can also be impacted by no-clean post reflow residues adjacent to solder joints. These may potentially interact with other surface materials causing corrosion issues or lower insulation resistance. With halogen-free electronic assemblies arguably becoming more favourable than halide-free–even within some automotive manufacturers–solder paste manufacturers are now faced with the challenge of formulating halogen-free fluxes which can also demonstrate high reliability. While removing the halogen from a material is not difficult, replacing it with an activator set that can deliver a wide reflow process window whilst retaining or increasing reliability is a significant challenge. The paper also documents the challenges and breakthroughs in developing halogen-free or zero-halogen solder fluxes that are compatible with the Pb-free alloy specifically designed for higher reliability.
Introduction
Reliability testing of standard SAC-based alloys as a direct comparison to Pb-containing materials as a response to the implementation of the RoHS directive during the mid-2000s has been well documented. The results of the testing broadly concluded that little differences could be seen between SAC and SnPb alloys. Analysis of the data showed that, depending on the test vehicle configuration and the test conditions in some cases, SAC alloys gave improved reliability over SnPb alloys and in other examples the reverse result occurred. This testing focused on environmental conditions representative of the bulk of the electronics industry at that moment in time (-40°C to +125°C).

Read the full article here.


Editor's Note: This article originally appeared in the November 2014 issue of SMT Magazine.
Share
Suggested Items
07/26/2022 | Narahari S Pujari and Krithika PM, MacDermid Alpha Electronics Solutions
The interdigitated back contact (IBC) is one of the methods to achieve rear contact solar cell interconnection. The contact and interconnection via rear side theoretically achieve higher efficiency by moving all the front contact grids to the rear side of the device. This results in all interconnection structures being located behind the cells, which brings two main advantages. First, there is no frontside shading of the cell by the interconnection ribbons, thus eliminating the need for trading off series resistance, losses for shading losses when using larger interconnection ribbons. Second, a more homogeneous looking frontside of the solar module enhances the aesthetics.
08/15/2022 | Mark Laing, Siemens Digital Industries Software
For PCB and assembly manufacturers, test engineering has become a critical factor in enhancing the profitability of new product introductions (NPIs). Given the trend toward high-mix, low-volume production, the journey from design data to an automated PCB testing program must be quicker and more efficient than ever before. In this article, we will discuss how to optimize the efficiency of the test engineering process in accordance with these new market realities.
07/13/2022 | I-Connect007 Editorial Team
Divyash Patel of MX2 Technology is a leading cybersecurity expert who's sounding the alarm about getting your company into a state of readiness. But he's not yelling fire in a theater. Whether it's aligning with DoD's CMMC, or just ensuring your company's data and processes are protected, Divyash can see what's coming. "This is a must-have compliance program," he says. "It needs to be taken seriously and maintained."