Reading time ( words)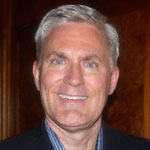 Multi-Fineline Electronix, Inc., a leading global provider of high-quality, technologically advanced flexible printed circuits and assemblies, announced today that it has named Thomas Kampfer as its new Chief Financial Officer and Executive Vice President, effective June 15, 2015.
Reza Meshgin, Chief Executive Officer of MFLEX, said "We are delighted to have Tom join MFLEX as our CFO. He brings a unique combination of strong financial expertise and solid operational experience in global technology and manufacturing to the Company, having served in a variety of executive positions at both public and private corporations."
Mr. Kampfer brings over 30 years of financial, compliance, corporate governance, merger and acquisition, IP portfolio management and licensing, and operational technology industry experience to his new role. Most recently, Kampfer served as president of CohuHD. Prior to this, he was president and chief executive officer of H2O Audio, Inc. from 2010 to 2012. Kampfer also held numerous executive roles at Iomega Corporation from 2001 to 2009, including serving as its president and chief financial officer.
Commenting on his new position, Kampfer said, "I am excited to assume this role with MFLEX and look forward to working with management and a great finance organization in contributing to the Company's strategic objectives and building value for MFLEX's shareholders."
Kampfer holds a B.S. in industrial engineering with highest distinction from Purdue University and graduated magna cum laude with a J.D. from Georgetown University Law Center.
About MFLEX
MFLEX is a global provider of high-quality, technologically advanced flexible printed circuits and assemblies to the electronics industry. The Company is one of a limited number of manufacturers that provides a seamless, integrated end-to-end flexible printed circuit solution for customers, ranging from design and application engineering, prototyping and high-volume manufacturing to turnkey component assembly and testing. The Company targets its solutions within the electronics market and, in particular, focuses on applications where flexible printed circuits are the enabling technology in achieving a desired size, shape, weight or functionality of an electronic device. Current applications for the Company's products include smartphones, tablets, computer/data storage, portable bar code scanners, personal computers, wearables and other consumer electronic devices. MFLEX's common stock is quoted on the Nasdaq Global Select Market under the symbol MFLX.
Share
Suggested Items
05/23/2023 | Barry Matties and Nolan Johnson, I-Connect007
Every industry has a beginning, and we are lucky to have Rex Rozario here to share the story of how the printed circuit board industry got its start. I-Connect007 chatted with Rex recently about how he became involved with circuit board inventor Dr. Paul Eisler.
05/19/2023 | Nolan Johnson, I-Connect007
This week, our must-reads include reporting on the new PCB support legislation, now submitted to the U.S. House of Representatives; financial results from two Tier 1 manufacturers, which readers read quite thoroughly; ESG in Asia Pacific; new features from Altium; global sourcing; and a "How I got here" interview with an up and coming industry expert.
04/05/2023 | Nolan Johnson, I-Connect007
Hot on the heels of the news that U.S. President Biden signed a presidential determination in support of the printed circuit board industry, I-Connect007's Nolan Johnson spoke with David Schild, executive director of the Printed Circuit Board Association of America, about some of the expected implications. David points out, among other things, that this signals increased momentum with government and defense to support U.S.-based printed circuit manufacturing, and the possibility that a renewed interest in the industry by private financing could possibly follow.