Reading time ( words)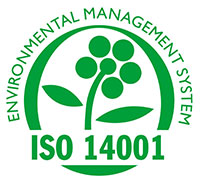 OMG Electronic Chemicals is pleased to announce that both their Maple Plain, MN and South Plainfield, NJ Facilities have achieved ISO 14001 Certification. The ISO 14000 family of standards provides practical tools for companies and organizations in managing their environmental responsibilities.
Joe Simeone, General Manager for OMG Electronic Chemicals for North America & Europe, commented that, "Our team felt the time and effort involved in obtaining these certifications was justified and that the ISO 14001 achievement, on top of our existing ISO 9001 system, gives each site a well-rounded Quality and Environmental System making us a stronger company overall."
About OM Group Electronic Chemicals, Inc.
OM Group is a technology-driven diversified industrial company serving attractive global markets, including automotive systems, electronic devices, aerospace and defense, industrial and medical. Its business platforms use innovation and technology to address customers' complex applications and demanding requirements. For more information, visit www.omgi.com
Share
Suggested Items
04/05/2023 | Nolan Johnson, I-Connect007
Hot on the heels of the news that U.S. President Biden signed a presidential determination in support of the printed circuit board industry, I-Connect007's Nolan Johnson spoke with David Schild, executive director of the Printed Circuit Board Association of America, about some of the expected implications. David points out, among other things, that this signals increased momentum with government and defense to support U.S.-based printed circuit manufacturing, and the possibility that a renewed interest in the industry by private financing could possibly follow.
04/04/2023 | Barry Matties, I-Connect007
The I-Connect007 team paid a visit to American Standard Circuits in West Chicago, Illinois. While there, we talked at length with CEO Anaya Vardya about the issues on his mind as he pushes technology, expands his floor space, and considers the implications of the CHIPS Act, staffing issues, and what's happening in China.
03/29/2023 | Pete Starkey, I-Connect007
At a recent industry conference, technical editor Pete Starkey caught some time with Ventec's Mark Goodwin and Didier Mauve. In this conversation, Mark and Didier discuss Ventec's work to curate their product offerings into functional categories based on function and target application. The pair also share their thinking on markets which they see as driving material development work. When material performance becomes an integral part of the PCB's performance specifications, the traditional way of categorizing materials may not do the job.