Reading time ( words)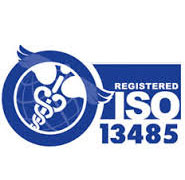 Benchmark Electronics, Inc., a leading integrated contract manufacturing provider, today announced that its Nashua, New Hampshire facility has been awarded the ISO 13485:2003 certification for medical manufacturing. This standard represents a comprehensive quality management system for the manufacture of medical devices throughout the full product lifecycle.
In addition to the new medical certification, the 150,000 square foot New Hampshire facility holds certifications for AS9100C, ISO 9001:2008, ISO 14001:2004, and ANSI/ESD S20.20 and is a registered ITAR facility. The facility specializes in fiber optic, robotic, and advanced system manufacturing and testing for products and end markets with extreme reliability requirements.
"Achieving this certification in our Nashua facility reflects our strategy to expand our high quality medical manufacturing expertise in support of our regional and global customers," said Gayla J. Delly, President and CEO of Benchmark. "Growth in medical device manufacturing is central to our long-term strategy. We will continue to leverage our strong medical heritage and outstanding quality systems to purposefully align our capabilities in support of our global customers."
About Benchmark Electronics, Inc.
Benchmark Electronics, Inc. provides integrated manufacturing, design and engineering services to original equipment manufacturers of industrial control equipment (which includes equipment for the aerospace and defense industries), telecommunication equipment, computers and related products for business enterprises, medical devices, testing and instrumentation products. Benchmark's global operations include facilities in seven countries, and its common shares trade on the New York Stock Exchange under the symbol BHE.
Share
Suggested Items
03/14/2023 | Patty Goldman, I-Connect007
Christina Trussell is a harness design engineer at Blue Origin and a recipient of the IPC Rising Star Award. Since she was a young child, she wanted to fly through the skies. In this interview, she talks about her dreams and what it's like to work in the electronics industry.
02/27/2023 | Charlene Gunter du Plessis, IPC Education Foundation
The IPC Education Foundation (IPCEF) hosted its annual STEM Outreach Event over the course of two days at IPC APEX EXPO 2023 in San Diego, accommodating more than 550 students on Wednesday, Jan. 25 and Thursday, Jan. 26. This was IPCEF's largest event to date. The event created awareness of the many careers available in the electronics manufacturing industry and helped future talent engage and connect with industry professionals.
12/19/2022 | Gaurab Majumdar, IPC
For the first time, IPC APEX EXPO will host an "India Pavilion," showcasing 16 Indian companies promoting India's electronics manufacturing capabilities. The initiative was undertaken by the Ministry of Commerce & Industry, Government of India, and implemented by the Indian government agency, Electronics and Computer Software Export Promotion Council (ESC) India.