Reading time ( words)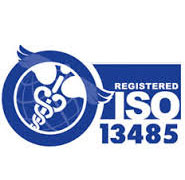 Benchmark Electronics, Inc., a leading integrated contract manufacturing provider, today announced that its Nashua, New Hampshire facility has been awarded the ISO 13485:2003 certification for medical manufacturing. This standard represents a comprehensive quality management system for the manufacture of medical devices throughout the full product lifecycle.
In addition to the new medical certification, the 150,000 square foot New Hampshire facility holds certifications for AS9100C, ISO 9001:2008, ISO 14001:2004, and ANSI/ESD S20.20 and is a registered ITAR facility. The facility specializes in fiber optic, robotic, and advanced system manufacturing and testing for products and end markets with extreme reliability requirements.
"Achieving this certification in our Nashua facility reflects our strategy to expand our high quality medical manufacturing expertise in support of our regional and global customers," said Gayla J. Delly, President and CEO of Benchmark. "Growth in medical device manufacturing is central to our long-term strategy. We will continue to leverage our strong medical heritage and outstanding quality systems to purposefully align our capabilities in support of our global customers."
About Benchmark Electronics, Inc.
Benchmark Electronics, Inc. provides integrated manufacturing, design and engineering services to original equipment manufacturers of industrial control equipment (which includes equipment for the aerospace and defense industries), telecommunication equipment, computers and related products for business enterprises, medical devices, testing and instrumentation products. Benchmark's global operations include facilities in seven countries, and its common shares trade on the New York Stock Exchange under the symbol BHE.
Share
Suggested Items
05/18/2022 | Marc Carter, Independent Contributor
Knowledge transfer, especially from the "graying-out" experienced technical workers in our industry, is a complex, difficult family of problems. It differs wildly between companies, and even within divisions of the same company. One of the biggest barriers is the full manufacturing schedules in North American electronics companies that don't leave any slack time—and the 40-hour work week is a complete fantasy for many.
05/04/2022 | Jennifer Davis, Arch Systems
Buy new or make do? It's an age-old debate for manufacturers who are trying to decide how best to manage machine assets inside their manufacturing facilities. New machines are expensive, but so is operating existing machines at a comparative deficit.
05/03/2022 | Duane Benson, Screaming Circuits
It's easy to frame all our supply chain woes around the COVID-19 pandemic. However, at Screaming Circuits, we started receiving dire warnings about component shortages in early 2018. At that time, we were told that the supply upheaval could last years and that we should expect it to get much worse before it got better. Now, four years later, I would say those warnings nailed it.