Reading time ( words)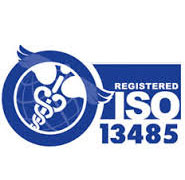 Benchmark Electronics, Inc., a leading integrated contract manufacturing provider, today announced that its Nashua, New Hampshire facility has been awarded the ISO 13485:2003 certification for medical manufacturing. This standard represents a comprehensive quality management system for the manufacture of medical devices throughout the full product lifecycle.
In addition to the new medical certification, the 150,000 square foot New Hampshire facility holds certifications for AS9100C, ISO 9001:2008, ISO 14001:2004, and ANSI/ESD S20.20 and is a registered ITAR facility. The facility specializes in fiber optic, robotic, and advanced system manufacturing and testing for products and end markets with extreme reliability requirements.
"Achieving this certification in our Nashua facility reflects our strategy to expand our high quality medical manufacturing expertise in support of our regional and global customers," said Gayla J. Delly, President and CEO of Benchmark. "Growth in medical device manufacturing is central to our long-term strategy. We will continue to leverage our strong medical heritage and outstanding quality systems to purposefully align our capabilities in support of our global customers."
About Benchmark Electronics, Inc.
Benchmark Electronics, Inc. provides integrated manufacturing, design and engineering services to original equipment manufacturers of industrial control equipment (which includes equipment for the aerospace and defense industries), telecommunication equipment, computers and related products for business enterprises, medical devices, testing and instrumentation products. Benchmark's global operations include facilities in seven countries, and its common shares trade on the New York Stock Exchange under the symbol BHE.
Share
Suggested Items
09/06/2023 | SMTA
SMTA International provides your best chance to reconnect with the global electronics manufacturing community and to stay competitive, identify challenges, innovate and exceed expectations. We invite you to attend this year's SMTA International Conference and Exhibition, Oct. 9–12, at the Minneapolis Convention Center in Minnesota. We are proud of our legacy of providing outstanding networking and learning experiences and this year will be no different. The conference and exhibition are a unique opportunity for us to connect, discover, and learn from each other and industry experts.
09/06/2023 | Martin Anselm, SMTA
As the current president of SMTA, I'd like to extend an invitation to everyone in the electronics manufacturing industry to join us Oct. 9–12, 2023 at the Minneapolis Convention Center in in Minnesota for our flagship event—SMTA International Conference and Exposition. This event is once again co-located with MD&M Minneapolis, providing an intriguing mix of related manufacturing technology cross-over among the respective shows.
09/05/2023 | Nolan Johnson, I-Connect007
In an op-ed published in San Jose's Mercury News, U.S. Rep. Anna Eshoo (D-CA) speaks to the importance of the electronics manufacturing ecosystems in the United States. Eshoo's constituency is California's 16th district, based in Silicon Valley. Along with Rep. Blake Moore (R-UT), Eshoo introduced HR 3249, the Protecting Circuit Boards and Substrates Act, a bill supporting the U.S. printed circuit board manufacturing industry.