Reading time ( words)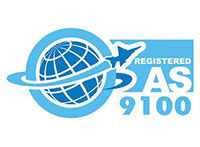 Outsource Electronics Limited, a member of the Season Group, has obtained AS9100 certification for its facility in Havant, UK. This is the culmination of a series of major investments in the site over the past two years.

Chris Coldbreath, Director of Operations - UK, said, "I am delighted that we have achieved AS9100 approval on our first attempt. It is testament to the hard work and quality-focus of the entire team in Havant. And this is the latest, although perhaps most important, of a number of developments at the site. I am certain that any customer that has not visited us since early 2013 will be hugely impressed with the changes that we have made. The shop floor has undergone a total re-fit and we have installed a new SMT line. We are also in the process of implementing a new MES system (Aegis FactoryLogix) which will enhance our QMS even further."

The investments have not only been in software and equipment. Since the upgrades began, Outsource Electronics Limited (OEL) has brought in experienced individuals to significantly strengthen its capabilities in engineering, quality and sales.

Coldbreath added, "We are already seeing significant growth as a result of these investments and we anticipate that this growth path will continue as the message gets out regarding the changes that we have made. And to ensure that our potential Aerospace and Defence customers are aware of these positive developments, we will be exhibiting at DSEI in September."
Share
Suggested Items
07/18/2023 | Dr. Eyal Weiss, Cybord
Consider the automotive industry where lives are at stake should a vehicle include a faulty chip. Automakers are bound to strict technical standards such as ISO 26262, which requires them to use state-of-the-art technology and to identify potential systemic and hardware defects during the manufacturing process. But the industry is not up to date; it's not adopting state-of-the-art technology when it comes to chip quality and reliability.
03/29/2023 | Norihiro Koike, Saki Corporation
The near future for electronics manufacturing services is all about automation and flexibility. Three key factors affect EMS companies today: the high cost of labor, maintaining a reliable supply chain, and an increasingly high variety of products being manufactured. Quality trained personnel are essential and the supply of both product components and machine parts must remain stable despite difficult geopolitical situation.
08/31/2022 | Dan Beaulieu, D.B. Management Group
This is a story of hope for the future of our industry. Matt Redhead is a young entrepreneur who started his career in customer service and sales, but always had his sights set on owning a business. Recently, he achieved his dream by becoming the fourth owner of a 46-year-old contract manufacturing business just outside of Portland, Oregon. For those of you who worry about the younger folks joining our ranks, this interview will renew your faith.