Reading time ( words)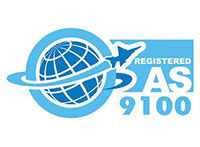 Outsource Electronics Limited, a member of the Season Group, has obtained AS9100 certification for its facility in Havant, UK. This is the culmination of a series of major investments in the site over the past two years.

Chris Coldbreath, Director of Operations - UK, said, "I am delighted that we have achieved AS9100 approval on our first attempt. It is testament to the hard work and quality-focus of the entire team in Havant. And this is the latest, although perhaps most important, of a number of developments at the site. I am certain that any customer that has not visited us since early 2013 will be hugely impressed with the changes that we have made. The shop floor has undergone a total re-fit and we have installed a new SMT line. We are also in the process of implementing a new MES system (Aegis FactoryLogix) which will enhance our QMS even further."

The investments have not only been in software and equipment. Since the upgrades began, Outsource Electronics Limited (OEL) has brought in experienced individuals to significantly strengthen its capabilities in engineering, quality and sales.

Coldbreath added, "We are already seeing significant growth as a result of these investments and we anticipate that this growth path will continue as the message gets out regarding the changes that we have made. And to ensure that our potential Aerospace and Defence customers are aware of these positive developments, we will be exhibiting at DSEI in September."
Share
Suggested Items
10/06/2022 | Sal Sparacino, SMTA
SMTA International is just around the corner, and we are excited to be meeting fully in person and onsite. The conference and expo runs from Monday, Oct. 31 through Thursday, Nov. 3, returning to the Minneapolis Convention Center. Once again, we will co-locate with Medical Design & Manufacturing Minneapolis 2022 (MD&M). As the world continues to adjust to the new normal following nearly years of the pandemic, an in-person industry conference and exhibition is more valuable than ever.
05/06/2022 | I-Connect007 Editorial Team
Nolan Johnson and Barry Matties talk with Axiom's Rob Rowland and Kevin Bennett about the current high-density challenges facing EMS manufacturing. In this interview, Bennett and Rowland zero in on component packaging and feeder technology as critical areas in need of improvement.
04/12/2022 | Nolan Johnson, I-Connect007
Nolan Johnson speaks with Ryan Bonner, CEO of DEFCERT, about government regulations for data and cybersecurity. A key component of moving to a digital factory will be to ensure security of the data required to operate a digital factory, and most importantly, customer design data.