Reading time ( words)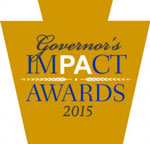 Based in Southampton, Pennsylvania, IMET Corporation provides some of the highest quality electronic engineering and design for manufacturability services available nationwide. Every year, the IMET Corporation displays innovation and groundbreaking insight into the electronics engineering and electronics manufacturing and design industry. Recently, their dedication and focus has earned them significant recognition throughout the state of Pennsylvania.
IMET was nominated, and is currently a finalist in the running for the Pennsylvania Governor's imPAct Award. The imPAct Awards are issued for companies that have created ample-paying jobs within the community, and have shown great economic impact within the Commonwealth of Pennsylvania.
The imPAct Awards provide accolades for community, entrepreneurial, exporting, small business and job creation achievements. IMET was nominated for the award by The Partnerships for Regional Economic Performance (PREP) Network. Through being one of the few companies capable of manufacturing four foot printed circuit boards, as well as groundbreaking innovation, unique services and quality employment opportunities, IMET has earned a spot amongst the finalists for this prestigious award.
IMET has set themselves apart from their competitors in the electrical engineering and design industries by being one of the only companies capable of assembling four foot printed circuit boards. These boards can be used for a wide variety of implementations, from LED lighting to assembly line manufacturing. IMET assembles these circuit boards while paying attention to the highest level of detail to ensure that their clientele are only receiving superior quality, every single time.
IMET is a trusted source for Printed Circuit Board (PCB) assembly, as well as contract manufacturing of electronic products, electronics engineering services and product development consultation and execution. Their design and build process skillfully involves:
- Industrial Design
- Electrical Engineering
- Mechanical Engineering
- Manufacturing
- Prototyping
Through these processes, IMET helps businesses develop products that are marketable and capable of being produced on a production line in large quantities. IMET works with their clients to create the best prototype possible, and provides complete design documentation before any final product is created. Once the entire process is done, the product is made with full instruction and troubleshooting manuals included. Businesses and entrepreneurs interested in electronic engineering and electronic design for manufacturability from IMET are urged to contact them immediately. Reach them by phone nationwide at 866.537.2386 or in PA at 267.288.5330.
About IMET
IMET is a service provider to companies that employ electronics devices in their proprietary products. The company serves a variety of industries, including consumer, military, aerospace and industrial electronics products. When the appearance of a product is important, IMET can even call upon the assistance of an award-winning industrial design affiliate. In some cases, when product development may be handled by an OEM, production services may be contracted to IMET.
Share
Suggested Items
12/19/2022 | Gaurab Majumdar, IPC
For the first time, IPC APEX EXPO will host an "India Pavilion," showcasing 16 Indian companies promoting India's electronics manufacturing capabilities. The initiative was undertaken by the Ministry of Commerce & Industry, Government of India, and implemented by the Indian government agency, Electronics and Computer Software Export Promotion Council (ESC) India.
11/08/2022 | Nolan Johnson, I-Connect007
The message can't be emphasized enough: Producing IC substrates overseas weakens America's position and national security. In this frank discussion with Will Marsh, president of PCBAA, he talks about his efforts to educate government policymakers on the dire need to consider the entire microelectronics ecosystem. There's power in numbers, Will says, and he sees the association's efforts making a difference.
11/08/2022 | Art Wall, NextFlex
The recent approval of the CHIPS Act has reignited the U.S. semiconductor industry and shone a spotlight on the intricacies involved in chip manufacturing. As new technological innovations—such as 5G, IoT, AI, automotive and high-performance computing—come to market, they're pushing chip manufacturing and integration capabilities. They demand more performance which leads to added complexity in an already extremely complicated process. All this requires a fundamental shift in the way that semiconductors are manufactured and integrated.