Reading time ( words)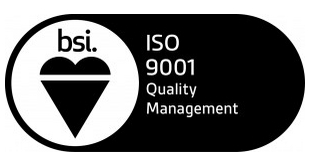 SMS Product Services is pleased to announce that SMS Product Services has received a re-issue of the ISO9001:2008 Certificate from BSI to reflect the changes to the 'accreditation logos' at the bottom of the Certificate.
Our Quality Management System complies with the requirements of ISO9001:2008 for the following scope:
repair and modification of complex electronic assemblies
System assembly and configuration to customer specification
Repair and refurbishment of desktop equipment
Third party vendor management
Refurbished Second Party User PBX Systems
Warehousing, logistics and distribution
WEE - Recovery, Waste Recycling Unit and Certified Disposal
To download the certificate click here: ISO9001:2008 Certificate
Share
Suggested Items
09/13/2023 | I-Connect007 Editorial Team
Chapter 3 of 'The Printed Circuit Assembler's Guide to... Process Control' takes a look at the deficiencies between PICT and ROSE test methods. In addition, the two commonly encountered equipment arrangements of SEC, identified as closed loop and open loop, are discussed.
08/07/2023 | Dr. Eyal Weiss, Cybord
Imagine the following scenario: You're working in the electronics manufacturing industry as an operations manager in charge of overseeing the assembly of cutting-edge devices. One day, you receive news that one of the series of products you've shipped to market has experienced a major malfunction, causing an uproar among customers. You frantically try to pinpoint the root cause only to lose yourself in the labyrinth of incomplete traceability data. The frustration mounts, leaving you grappling with the consequences of an ineffective traceability system.
06/28/2023 | Mark Schaffer, iNemi
Information and communications technology (ICT) products are essential to modern society and comprise a significant portion of the global economy. They also have a not-so-insignificant environmental impact because they consume large amounts of resources and energy during manufacture, use, and disposal. The short life of ICT products, coupled with increasing demand for products, worsens the scenario.