Reading time ( words)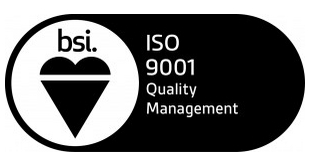 SMS Product Services is pleased to announce that SMS Product Services has received a re-issue of the ISO9001:2008 Certificate from BSI to reflect the changes to the 'accreditation logos' at the bottom of the Certificate.
Our Quality Management System complies with the requirements of ISO9001:2008 for the following scope:
repair and modification of complex electronic assemblies
System assembly and configuration to customer specification
Repair and refurbishment of desktop equipment
Third party vendor management
Refurbished Second Party User PBX Systems
Warehousing, logistics and distribution
WEE - Recovery, Waste Recycling Unit and Certified Disposal
To download the certificate click here: ISO9001:2008 Certificate
Share
Suggested Items
02/19/2019 | Real Time with...IPC
Joe Fjelstad speaks with Ken Burden, senior director of North American field service, and Craig Arcuri, business development, about Comet Group's Silicon Valley-based Lab One customer center, which is a key resource for a variety of testing and inspection services, and also offers opportunities to collaborate with Comet Group's industry experts.
12/26/2018 | I-Connect007 Editorial Team
We recently spoke with Dr. Despina Moschou, lecturer at the University of Bath, as well as Kaspars Fricbergs, VP of global quality, and Tom Reilly, director of marketing and sales operations, of EMS firm Vexos Corp., to learn more about the challenges and opportunities in medical electronics design and assembly, as well as the relevant regulatory and supply chain issues.
05/23/2018 | Barry Matties, I-Connect007
Power Design Services (PDS) and Green Circuits have just announced their merger. I-Connect007 Publisher Barry Matties recently sat down with Joe O'Neil and Matthew Becker of PDS, along with Ted Park of Green Circuits, to get the full scoop.