Reading time ( words)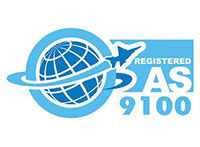 Multilayer Technology (MLT), located in Irving, Texas has passed its AS9100C surveillance audits. The audit consisted of 2.5 days (20 hours) of intense auditing by our registrar. All departments were completely audited to ensure compliance to the AS9100C Certification. This audit marks the five-year anniversary that Multilayer Technology has maintained this highly prestigious certification.
Viny Mulani president of Multilayer offered the following, "The organization has continued to benefit in all 3 critical audit areas- Sales, Purchasing and Production." The surveillance process is more than just an audit; it is an honest third-party evaluation of how our corporation functions on a daily basis and highlights areas for improvement that our internal audits may not disclose."
Multilayer Technology utilizes internal IPC certified auditors to conduct all ongoing audits. The internal audit process always yields valuable insight into potential modification to our current processes and/or procedures however it is highly beneficial to have the 3rd party audit and allow us to make corrections to proactively avoid any potential impact on the customer product quality, performance and/or delivery.
The results of this audit turned out to be quite exceptional with the operations and purchasing departments receiving a rating of 3 and sales department with a rating of 4, the highest possible. This was no doubt due to the company's commitment to this process as well as the diligence of the quality department to maintain this certification.
Share
Suggested Items
04/05/2023 | Nolan Johnson, I-Connect007
Hot on the heels of the news that U.S. President Biden signed a presidential determination in support of the printed circuit board industry, I-Connect007's Nolan Johnson spoke with David Schild, executive director of the Printed Circuit Board Association of America, about some of the expected implications. David points out, among other things, that this signals increased momentum with government and defense to support U.S.-based printed circuit manufacturing, and the possibility that a renewed interest in the industry by private financing could possibly follow.
04/04/2023 | Barry Matties, I-Connect007
The I-Connect007 team paid a visit to American Standard Circuits in West Chicago, Illinois. While there, we talked at length with CEO Anaya Vardya about the issues on his mind as he pushes technology, expands his floor space, and considers the implications of the CHIPS Act, staffing issues, and what's happening in China.
03/29/2023 | Pete Starkey, I-Connect007
At a recent industry conference, technical editor Pete Starkey caught some time with Ventec's Mark Goodwin and Didier Mauve. In this conversation, Mark and Didier discuss Ventec's work to curate their product offerings into functional categories based on function and target application. The pair also share their thinking on markets which they see as driving material development work. When material performance becomes an integral part of the PCB's performance specifications, the traditional way of categorizing materials may not do the job.