Reading time ( words)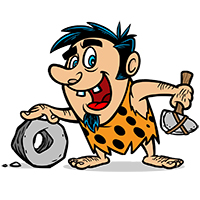 White Knight PCB, a division of Quarter Century Design, introduced today a new PCB design decision tool—a PCB "Make vs Buy" worksheet. Ideal for product managers, design engineers, and buyers alike, the White Knight "Make vs Buy" PCB worksheet poses 15 questions along with varying scenarios reflecting important PCB design criteria.
Numerical scoring values are suggested for each of the 15 questions. Once the "Make vs Buy" worksheet is completed, the 15 scores are totaled. Their sum (score) is then compared to predetermined scores for 5 "Make vs Buy" recommendations. These recommendations will help managers, engineers, and buyers make important outsourcing "Make vs Buy" decisions.
To request a free PCB design "Make vs Buy" worksheet, visit www.WhiteKnightPCB.com or contact Steve Stoehr at 937-434-5127, ext. 109 or info@WhiteKnightPCB.com.
Share
Suggested Items
03/31/2022 | Andy Shaughnessy, Design007 Magazine
I recently spoke with Joey Rodriguez, director of product management for MacroFab, which just announced a major partnership with Altium that brings supply chain information to Altium users much earlier in the design cycle. Joey and I discussed his AltiumLive presentation, now available online, which provides details about MacroFab's efforts to "left-shift" supply chain information, and the need for designers to think holistically about the supply chain as early as possible in the design cycle.
01/15/2021 | I-Connect007 Editorial Team
We asked for your questions for Keysight Technologies' Heidi Barnes, and you took us up on it! We know you all enjoyed reading these questions and answers, so we've compiled all of them into one article for easy reference. We hope you enjoy having another bite at the apple.
12/31/2020 | I-Connect007 Editorial Team
First, we asked you to send in your questions for Happy Holden, Joe Fjelstad, Eric Camden, John Mitchell, and Tara Dunn in our "Just Ask" series. Now, it's Heidi Barnes's turn! Today's question: How can we attract more young designers and design engineers to this industry?