Reading time ( words)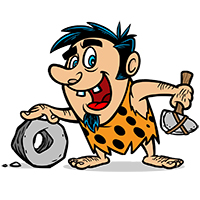 White Knight PCB, a division of Quarter Century Design, introduced today a new PCB design decision tool—a PCB "Make vs Buy" worksheet. Ideal for product managers, design engineers, and buyers alike, the White Knight "Make vs Buy" PCB worksheet poses 15 questions along with varying scenarios reflecting important PCB design criteria.
Numerical scoring values are suggested for each of the 15 questions. Once the "Make vs Buy" worksheet is completed, the 15 scores are totaled. Their sum (score) is then compared to predetermined scores for 5 "Make vs Buy" recommendations. These recommendations will help managers, engineers, and buyers make important outsourcing "Make vs Buy" decisions.
To request a free PCB design "Make vs Buy" worksheet, visit www.WhiteKnightPCB.com or contact Steve Stoehr at 937-434-5127, ext. 109 or info@WhiteKnightPCB.com.
Share
Print
Suggested Items
01/17/2022 | Nolan Johnson, I-Connect007
Nolan Johnson speaks with Oren Manor of Siemens Digital Industries Software about the company's booth at IPC APEX EXPO, which will highlight a DSI platform meant to help designers find and use components in their designs during these tough supply chain challenges. If you can't make it to IPC APEX EXPO, don't worry. We'll be bringing you interviews with the engineers, managers and technologists who are making a difference in our industry.
01/12/2022 | Zachariah Peterson, NWES
Of all the different boards a designer can create, a high voltage PCB design can be complicated and requires strict attention to safety. If not laid out correctly these boards can be safety hazards or can fail to function on first power up, leaving a designer with wasted time and effort. In the best case, the board will function reliably for a long period of time thanks to correct layout practices. High-voltage PCB design can be as complex as any high-speed digital design. Boards for high-voltage systems can be space constrained and they carry important safety requirements. They also need to be highly reliable to ensure they will have a long life when run at high voltage and current.
01/11/2022 | I-Connect007 Editorial Team
In recent surveys, PCB designers named high voltage among the issues causing problems in their designs. That led us to speak with Zuken USA's Andy Buja, Wilmer Companioni, and Sanu Warrier about the challenges PCB designers and design engineers must confront when working with high-voltage designs. In this conversation, we discuss everything from the nuts and bolts of high-voltage design, such as the need to separate components of a high-voltage board, to the compliance problems companies like Tesla face when installing EV chargers around the world in countries with varying regulations.