Reading time ( words)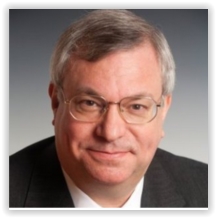 IPC – Association Connecting Electronics Industries, has promoted Philip Carmichael to IPC President of Asia. Carmichael has served as president of IPC Greater China since January 2013 and will now expand his responsibilities to include member acquisition and support in Japan, Korea and ASEAN member states including Cambodia, Indonesia, Malaysia, Philippines, Singapore, Thailand and Vietnam.
In his new role, Carmichael will lead the organization's Asian operations and staff and will lead strategy development and execution. He will remain at IPC's China headquarters office in Qingdao.
Carmichael is an experienced business professional who has served in five Fortune 500 companies since 1983, building successful, sustainable businesses in China, Japan and across the Asia-Pacific region. Living in the Asia region for nearly 35 years, he has strong cross-cultural leadership skills, knowledge of business-to-business markets in Asia and business relationships throughout the region.
"For the past two-and-a-half years, Phil has demonstrated his abilities to work on a global basis and set a vision and course for success for IPC in China. He has done an excellent job expanding growth of IPC in China and I, on behalf of our members, look forward to his leadership in expanding further into Asia," says IPC President & CEO John Mitchell. "IPC China has seen tremendous growth with Phil at the helm," added Mitchell. "Successes include growth in membership and standards and training participation. We hope to continue to grow all member service offerings throughout Asia."
Carmichael has a Ph.D. (Hon) from Abertay University UK, attended the University of Chicago's 190 MBA program and earned a Bachelor of Science degree from the University of Maryland, Far East Division. He is fluent in both Mandarin Chinese and English. He can be reached at PhilipCarmichael@ipc.org or +86-21-22210021.
About IPC
IPC is a global industry association based in Bannockburn, Ill., dedicated to the competitive excellence and financial success of its 3,600 member companies which represent all facets of the electronics industry, including design, printed board manufacturing, electronics assembly and test. As a member-driven organization and leading source for industry standards, training, market research and public policy advocacy, IPC supports programs to meet the needs of an estimated $2 trillion global electronics industry. IPC maintains additional offices in Taos, N.M.; Washington, D.C.; Atlanta, Ga.; Stockholm, Sweden; Moscow, Russia; Bangalore and New Delhi, India; Bangkok, Thailand; and Qingdao, Shanghai, Shenzhen, Chengdu, Suzhou and Beijing, China.
Share
Suggested Items
05/09/2023 | Chris Mitchell, IPC Vice President of Global Government Relations
IPC-1791, Trusted Electronic Designer, Fabricator and Assembler Requirements, is an electronics standard developed in collaboration with the U.S. Department of Defense (DoD) and industry to address some of today's greatest risks to a trusted supply chain. The standard provides traceability and helps protect against counterfeits. In fact, IPC-1791 was specifically cited in the U.S. Department of Commerce response to Executive Order 14017-Securing America's Supply Chains.
05/05/2023 | Nolan Johnson, I-Connect007
This week, I'm identifying key news about EVs, orbital payloads, environmental sustainability, the state of the economy, and new executive leadership. I'd say it's a well-rounded selection of what's happening in the industry. I can't help but continue to be impressed by the pervasiveness of space commercialization. Satellites have a long history of being commissioned and operated by private business, but as commercial launch vehicles become more available, it seems that satellite launches are accelerating. Read on!
04/17/2023 | I-Connect007 Editorial Team
Welcome to the Spring issue of IPC Community! This quarterly publication was created with you in mind! In this issue, you'll find articles, interviews, columns, graphics, surveys, IPC member benefits, and so much more. Each issue is designed to celebrate the success between IPC and its members and how this relationship benefits the entire electronics manufacturing industry.