Reading time ( words)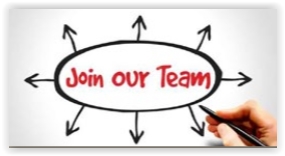 I-Connect007 is expanding its editorial department. The No. 1 source of information for the PCB design, fabrication and assembly/EMS markets is seeking an experienced editor to help us take our publications to the next level.
"We work hard, but we have a lot of fun," said Andy Shaughnessy, managing editor of The PCB Design Magazine and PCBDesign007. "The right candidate will have industry experience and enjoy working independently and with teams in a systems-based environment."
Do you have the following qualifications?
Strong writing, editing and grammar skills
Electronics industry experience a plus
Ability to work independently in a virtual environment
Ability to manage multiple deadlines
Great organizational and project management skills
At least five years of editing and writing experience, with clips or links of published content
Degree in Journalism, English or Communications preferred
Familiarity with AP style
This editor will manage content for I-Connect007 properties on a daily basis.
Candidates should have fantastic communication skills (in person and electronically), and be able to work well with other team members and customers located around the globe.
Do you have what it takes to be an I-Connect007 editor?
If you're interested in this position, click here.
Share
Suggested Items
06/02/2023 | Nolan Johnson, I-Connect007
This week has been both speedy and newsy. Of course, those two characteristics often seem to travel as a pair, don't they? A four-day week here in the United States, accompanied by a wave of high-impact news from a wide variety of sources, would suggest that readers could be expected to spread out all over the news map. Not so much, judging from readership numbers; folks all found their highest value in the same type of news coverage. This week's list of must-reads is dominated by market reports as a result of that focused readership. On our list, we have PCB fabrication and EMS book-to-bill reports, a 10-year market forecast report, and a supply chain sentiment report. In addition, readers flocked to the EWPTE show coverage. Finally, we saw significant reader interest in the most recent podcast on sustainability in our logistical operations.
05/19/2023 | Nolan Johnson, I-Connect007
This week, our must-reads include reporting on the new PCB support legislation, now submitted to the U.S. House of Representatives; financial results from two Tier 1 manufacturers, which readers read quite thoroughly; ESG in Asia Pacific; new features from Altium; global sourcing; and a "How I got here" interview with an up and coming industry expert.
05/17/2023 | Philip Stoten
This last weekend, industry guru and dear friend to many, Martin Cotton passed away. He was one of the first people I worked with in the electronics industry when I joined Toptec Design to learn to layout PCBs. He was a bit of a rock star to many PCB designers, myself included. He was known to be among the best in his field, if not the best, and went on to be one of the most influential and innovative people in the industry over a long and distinguished career. He will be hugely missed by his family and by his numerous friends in and out of the electronics industry.