Reading time ( words)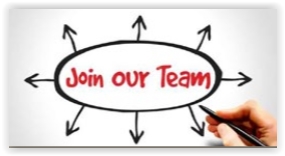 I-Connect007 is expanding its editorial department. The No. 1 source of information for the PCB design, fabrication and assembly/EMS markets is seeking an experienced editor to help us take our publications to the next level.
"We work hard, but we have a lot of fun," said Andy Shaughnessy, managing editor of The PCB Design Magazine and PCBDesign007. "The right candidate will have industry experience and enjoy working independently and with teams in a systems-based environment."
Do you have the following qualifications?
Strong writing, editing and grammar skills
Electronics industry experience a plus
Ability to work independently in a virtual environment
Ability to manage multiple deadlines
Great organizational and project management skills
At least five years of editing and writing experience, with clips or links of published content
Degree in Journalism, English or Communications preferred
Familiarity with AP style
This editor will manage content for I-Connect007 properties on a daily basis.
Candidates should have fantastic communication skills (in person and electronically), and be able to work well with other team members and customers located around the globe.
Do you have what it takes to be an I-Connect007 editor?
If you're interested in this position, click here.
Share
Print
Suggested Items
12/01/2021 | Pete Starkey, I-Connect007
The development of ultra-high-density PCBs and packaging substrates using semi-additive and additive manufacturing processes was the theme of the 13th Technical Snapshot webinar presented by EIPC on November 24. It was introduced and moderated by technical director Tarja Rapala-Virtanen. Daniel Schulze, application engineering manager at Dyconex in Switzerland, gave the opening presentation, "Advanced high density rigid packaging substrates for RF and miniaturization." He explained that with their long-established capabilities in ultra-high-density PCBs in flex, rigid-flex and rigid multilayer technologies, it was logical for Dyconex to apply their expertise to the development of specialist IC substrates.
04/23/2021 | Andy Shaughnessy, I-Connect007
This week, we bring you a wide swath of news, columns, and articles from the past week. Altium announced a new cloud platform that connects design stakeholders with users of its Altium 365 environment. Cadence Design Systems has acquired a company that develops computational fluid dynamics technology to help expand its system analysis offerings.
03/05/2021 | Nolan Johnson, I-Connect007
A perennial and yet irregular category on the popular game show Jeopardy is "potpourri." My dad, as I was growing up, pronounced the word as "pot-poury." It wasn't until I was a sophomore in college that my girlfriend's mom—who had a penchant for a soupcon of French euphemism in her tête-à-têtes—pronounced the word properly: "po-pu-ree." Such are the risks of growing up just a bit rural.