Reading time ( words)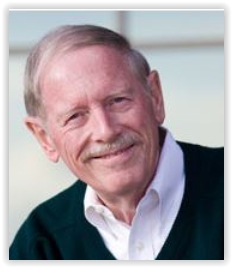 Longtime EDA analyst Gary Smith died July 3 in Flagstaff, Arizona at the age of 74. He had been ill with pneumonia. He is survived by his wife, Lori Kate, his son, Casey, and granddaughters Rachel and Shannon.
Gary worked at Dataquest from 1994 to 2006, and later founded Gary Smith EDA. He knew more about the EDA market than anyone I've ever known.
I once asked Gary, "How many PCB design seats do you think are in China?" He sent me numbers for all of Asia and broke them down by country. He really loved EDA.
Gary was also a great bass player. He was a member of the Full Disclosure blues band, whose members included Synopsys CEO Aart DeGeus and Sonics CEO Grant Pierce. I was fortunate enough to play with him a few times when he jammed with the Porch Dawgs at the Design Automation Conferences. He will be missed.
A memorial service is set for Sunday, July 12 at 11 am at the DoubleTree San Jose in San Jose, California.
Share
Suggested Items
08/28/2023 | Andy Shaughnessy, Design007 Magazine
We recently asked Chris DeMartino, an applications engineer at Modelithics, to discuss the company's focus on providing simulation models, primarily for the RF and microwave segments. In this interview, Chris explains the Modelithics business "model" and why the need for good models continues to grow at a rapid pace.
08/03/2023 | I-Connect007 Editorial Team
Chapter 1 of 'The Printed Circuit Designer's Guide to... Manufacturing Driven Design' revolves around understanding and acknowledging the progression of DFM which will help us discern between those tenets which are core to successful practices, and those which are holding us back. In MDD, manufacturing process requirements drive design decisions prior to and throughout the design layout process.
05/02/2023 | SEMI
Electronic System Design (ESD) industry revenue increased 11.3% from $3,468.2 million in the fourth quarter of 2021 to $3,858.7 million in the fourth quarter of 2022, the ESD Alliance, a SEMI Technology Community, announced in its latest Electronic Design Market Data (EDMD) report.