Reading time ( words)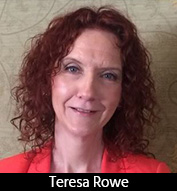 Since 1983, IPC-A-610, Acceptability of Electronic Assemblies, has been the standard used by organizations interested in understanding the acceptability criteria for electronic assemblies around the world.
To understand the ultimate power of IPC-A-610, you need to first understand what is at the core of this standard. IPC-A-610 is a collection of visual quality acceptability requirements for electronic assemblies. It is utilized as a post-assembly acceptance standard to ensure that electronic assemblies meet acceptance requirements.
IPC-A-610 is an essential document in an electronic assembler's library. Not only is it necessary to have the proper material and tools, but it is also important to have clearly defined acceptance criteria. IPC-A-610 provides that criteria developed and accepted by representatives from some of our industry's leaders.
Most often, IPC-A-610 is used as a companion document to other standards. While there is much overlap in criteria for these compatible standards, each has a unique purpose. The development and evolution of IPC-A-610 falls largely on a unified task group, which consists of volunteers who often work together on other standards as well. It is because of this that so many standards are able to operate as companion pieces. For example, IPC J-STD-001 is a material and process requirements standard that is critical for use during manufacturing. The volunteers developing these two standards often have synergy meetings where they address changes to both documents at the same time.
Specifically for the ongoing development and maintenance of IPC-A-610, it is an industry consensus document prepared by subject matter experts from the electronics industry. The committee consists of more than 200 volunteers representing their companies, organizations, and interests of the industry. It is a truly collaborative project.
On top of that, IPC-A-610 is a global document, readily able to assist electronic assemblies around the world. For example, previous revisions of IPC-A-610 were translated into as many as 20 languages. This expands the reach of the standard, solidifying its usability in the global market. It is all about sharing knowledge and inspiring growth to create a competitive market within the electronics industry.
To read this article, which appeared in the June 2015 issue of The PCB Design Magazine, click here.
Share
Suggested Items
03/23/2023 | Kelly Dack, CID+
Filbert Arzola of Raytheon Intelligence & Space taught a Professional Development course at IPC APEX EXPO on general design practices. During a break, Filbert spoke with Kelly Dack about some of today's design strategies and how designers are reacting to them. What matters most?
03/23/2023 | I-Connect007 Editorial Team
We've heard a lot lately about the need to identify tribal knowledge within our organizations. How do you know whether an "expert" is sharing documented knowledge or it's just something they learned at their first job during the Carter administration? We asked IPC design instructor Kris Moyer to explain his process for separating the wheat from the chaff, so to speak, in design knowledge. As he points out, a true expert will not be afraid to cite the sources and data sets behind their arguments.
03/16/2023 | I-Connect007 Editorial Team
PCB designer Adam Thorvaldson of Innovex was a finalist in this year's IPC Design Competition at IPC APEX EXPO. He came in second place in this final heat, which is quite a feat, considering that the contest started last fall with 49 contestants from around the globe. We asked Adam to share his thoughts on the competition, what it means to be one of the winners, and any ideas about improving the contest for 2024 in Anaheim.