Reading time ( words)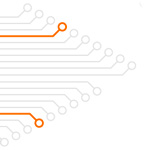 In-Circuit Design Pty Ltd (ICD), Australia, developer of the ICD Stackup and PDN Planner software, has announced the appointment of Nine Dot Connects LLC as North American Distributor of ICD software products and services.
"I am delighted to welcome Nine Dot Connects to the ICD distribution team," said Barry Olney, Managing Director & CEO of ICD. "The company is very well known and established in the EDA industry and their extensive knowledge and experience of EDA tool sales, support, electronics design and training are unsurpassed. Their high profile presence, in the North America market, will provide a boost to global sales of ICD tools. Additionally, their expertise in high-speed design makes them ideally suited to identify how ICD's offerings can have a dramatic positive effect on complex electronics projects."
Christopher Chae, CEO of Nine Dot Connects, said, "In service to our engineering client base, ICD tools provide the essential simulation capability, in PCB design, where high-speed requirements have become more frequent. We primarily focus on assisting our clients in shoring up their engineering processes, and we believe that ICD tools fill that process gap in the high-speed PCB design space."
Nine Dot Connects will distribute ICD software including the PowerStack Suite, ICD Stackup Planner, ICD PDN Planner and simulation services. The software is available licensed as nodelocked, floating network or virtual machine enabled. Interfaces to other EDA tools include Allegro, Altium Designer, Excel, HyperLynx, OrCAD, PADS, Zmetrix TDR, Zuken and the latest IPC-2581B format.
About Nine Dot Connects, LLC
We are a "Design Enablement" organization, provider of design services and EDA tools, specifically targeted to support our client's efforts in designing PCBs and successfully transitioning design to manufacturing, resulting in working PCBs on-schedule and at cost targets. We are partners for In-Circuit Design, DesktopEDA, Solution Quadrant, Zuken E3, & DownStream Technologies as well as the exclusive Altium Training Partner for North America. For further information, please go to ninedotconnects.com
About In-Circuit Design Pty Ltd
In-Circuit Design Pty Ltd, based in Australia, developed the ICD Stackup and PDN Planner software, is a PCB Design Service Bureau and specialist in board level simulation. For further information or to download a free evaluation of the software, please go to www.icd.com.au
Share
Suggested Items
09/12/2023 | I-Connect007 Editorial Team
In Chapter 4 of 'The Printed Circuit Designer's Guide to... Manufacturing Driven Design,' the author, Max Clark, explores industry advancements that bridge the gap between concurrent and intelligent DFM. Both systems complement each other within the typical workflow and represent the beginnings of a transition away from a classical DFM, allowing for an improved NPI process.
09/05/2023 | Steve Watt, Zuken
Zuken recognizes the need to address innovation in all areas of the design process while remaining responsive to customer-driven requirements. While we can make predictions about various challenges, concerns, and requirements, our customers play a vital role in shaping the company's development direction. They have the benefit of being "in the trenches," so to speak, on a daily basis, so they are the subject matter experts and can help identify gaps in our tools based on where their processes are heading.
08/31/2023 | I-Connect007 Editorial Team
There's been a lot of talk lately about digital twin and its use in PCB fabrication and assembly. Manufacturers have been quick to get onboard the digital twin train. But what about PCB designers and design engineers? Can the front-end folks benefit from digital twin? We asked David Wiens, Xpedition product manager for Siemens Digital Industries Software, to weigh in on this topic. He's been involved with digital twin for years, and he explained what digital twin can potentially offer to PCB design, and why he believes designers have been using digital twin for decades, whether they realize it or not.