Reading time ( words)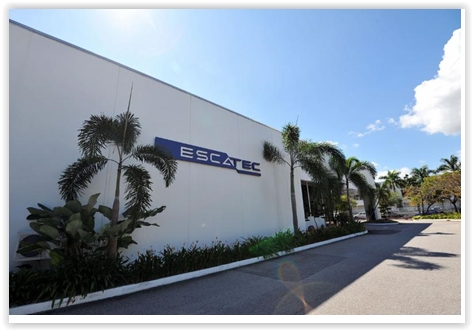 ESCATEC Medical Sdn Bhd, part of the ESCATEC Group based in Penang, is now FDA registered as a Medical Device Contract Manufacturer under FDA 21 CFR Part 820 QSR (registration number 3010354240). The company has already been approved to the ISO13485 quality management standard for medical device manufacturers for a number of years.
Markus Walther, ESCATEC's CEO, said, "Quality, safety and traceability are vital for medical devices. The ESCATEC Group is renowned for its quality and precision, which is why companies come to us for innovative solutions to design challenges and quality manufacture that they can trust to put their brand on. FDA registration for the manufacturing of medical devices is mandatory for products that are marketed in the USA and is globally recognised as a sign of manufacturing excellence and quality, opening up the world market for our customers."
The FDA registration implies that ESCATEC Medical Sdn Bhd has necessary management, production and process controls for ensuring that products produced meet the necessary safety and quality requirements for the US medical device market. It further implies that the corrective and preventive actions meet the expectations of the FDA. ESCATEC's long-standing focus on quality means that it already has robust systems in place for component sourcing, robust production processes including in-depth product testing.
ESCATEC provides a fully integrated, product design and manufacturing service that covers every stage from taking the initial idea for a product through R&D to product design, prototyping and then volume production in the company's Asian facilities. This integrated approach ensures that every step of the process dovetails together and that products are designed for manufacture from the very start during Design and Development.
About ESCATEC
The ESCATEC Group provides fully-integrated electronic and mechatronic design and manufacturing solutions to assist customers in achieving success in their market. Its completely integrated and best-in-class service enables companies around the world to operate more profitably, sustainably and efficiently. Founded in 1984, its history is full of innovation, which makes it a first choice partner for international OEMs. The company perfectly blends the latest business practices, attention to quality, precision and detail, and the advantage of low-cost, mass-volume manufacturing capabilities in its Asian factories.
Further information about ESCATEC, a leading provider of contract design and manufacturing services: www.escatec.com; enquiries@escatec.com
Share
Suggested Items
09/06/2023 | SMTA
SMTA International provides your best chance to reconnect with the global electronics manufacturing community and to stay competitive, identify challenges, innovate and exceed expectations. We invite you to attend this year's SMTA International Conference and Exhibition, Oct. 9–12, at the Minneapolis Convention Center in Minnesota. We are proud of our legacy of providing outstanding networking and learning experiences and this year will be no different. The conference and exhibition are a unique opportunity for us to connect, discover, and learn from each other and industry experts.
09/06/2023 | Martin Anselm, SMTA
As the current president of SMTA, I'd like to extend an invitation to everyone in the electronics manufacturing industry to join us Oct. 9–12, 2023 at the Minneapolis Convention Center in in Minnesota for our flagship event—SMTA International Conference and Exposition. This event is once again co-located with MD&M Minneapolis, providing an intriguing mix of related manufacturing technology cross-over among the respective shows.
09/05/2023 | Nolan Johnson, I-Connect007
In an op-ed published in San Jose's Mercury News, U.S. Rep. Anna Eshoo (D-CA) speaks to the importance of the electronics manufacturing ecosystems in the United States. Eshoo's constituency is California's 16th district, based in Silicon Valley. Along with Rep. Blake Moore (R-UT), Eshoo introduced HR 3249, the Protecting Circuit Boards and Substrates Act, a bill supporting the U.S. printed circuit board manufacturing industry.