Reading time ( words)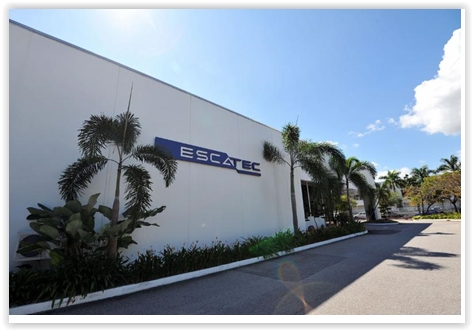 ESCATEC Medical Sdn Bhd, part of the ESCATEC Group based in Penang, is now FDA registered as a Medical Device Contract Manufacturer under FDA 21 CFR Part 820 QSR (registration number 3010354240). The company has already been approved to the ISO13485 quality management standard for medical device manufacturers for a number of years.
Markus Walther, ESCATEC's CEO, said, "Quality, safety and traceability are vital for medical devices. The ESCATEC Group is renowned for its quality and precision, which is why companies come to us for innovative solutions to design challenges and quality manufacture that they can trust to put their brand on. FDA registration for the manufacturing of medical devices is mandatory for products that are marketed in the USA and is globally recognised as a sign of manufacturing excellence and quality, opening up the world market for our customers."
The FDA registration implies that ESCATEC Medical Sdn Bhd has necessary management, production and process controls for ensuring that products produced meet the necessary safety and quality requirements for the US medical device market. It further implies that the corrective and preventive actions meet the expectations of the FDA. ESCATEC's long-standing focus on quality means that it already has robust systems in place for component sourcing, robust production processes including in-depth product testing.
ESCATEC provides a fully integrated, product design and manufacturing service that covers every stage from taking the initial idea for a product through R&D to product design, prototyping and then volume production in the company's Asian facilities. This integrated approach ensures that every step of the process dovetails together and that products are designed for manufacture from the very start during Design and Development.
About ESCATEC
The ESCATEC Group provides fully-integrated electronic and mechatronic design and manufacturing solutions to assist customers in achieving success in their market. Its completely integrated and best-in-class service enables companies around the world to operate more profitably, sustainably and efficiently. Founded in 1984, its history is full of innovation, which makes it a first choice partner for international OEMs. The company perfectly blends the latest business practices, attention to quality, precision and detail, and the advantage of low-cost, mass-volume manufacturing capabilities in its Asian factories.
Further information about ESCATEC, a leading provider of contract design and manufacturing services: www.escatec.com; enquiries@escatec.com
Share
Suggested Items
06/22/2022 | Nolan Johnson, I-Connect007
Nolan Johnson recently spoke with Duane Benson at Milwaukee Electronics and Screaming Circuits. Duane was pointing out a trend in moving designs into production, which he termed "revise or wait." This excerpt provides a preview of our exploration of similar topics involving supply chain issues, lead times, and proceeding forward despite the supply challenges.
06/01/2022 | I-Connect007 Editorial Team
In a recent conversation with Ventec's Alun Morgan, the I-Connect007 Editorial Team discussed, among several topics, semiconductor packaging developments. Industry insiders will know that, when you get Happy Holden and Alun Morgan talking about emerging technology trends, there will be insights shared.
04/18/2022 | Andy Shaughnessy, I-Connect007
At SMTA Dallas, Andy Shaughnessy stopped by the booth for The Test Connection, to find out from Bert Horner why the company has evolved into spending more time educating and consulting with their customers when it comes to testing new designs.