Reading time ( words)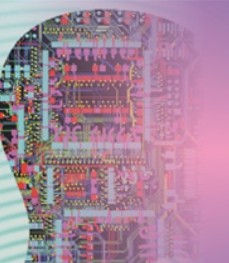 The 8th annual IPCA Electronics India Expo 2015 will be held from Thursday August 20 through Saturday August 22 in New Delhi, Pragati Maidan. The Expo aims to revolutionize the 'Make in India' concept and create an ecosystem for the existing and new players of the electronics industry. The exhibition will highlight the key components of electronic products and equipment along with other allied industries, thus covering the entire value-added chain of the electronics industry.
The show is an apt platform for buyers and sellers to meet, interact and transact. The presence of global players from the electronics industry of nations like USA, UK, Japan, Korea, Germany, Taiwan, China, etc at the Expo increases the scope of business for players in the Indian electronics industry, while opening a wider platform for the visitors of the show. The show is supported by DeitY, Government of India. For more information go to http://ipca-expo.com/.
Share
Suggested Items
12/02/2022 | Nolan Johnson, I-Connect007
Normally, the holiday season is a slow(ish) news time, but this year just feels different. My opinion is that the technology industry banked up a whole bunch of innovations and new products during the pandemic disruptions, which are coming to market as quickly as possible. The November/December news is full of technology discussion, as my selections this week clearly demonstrate.
11/29/2022 | Shavi Spinzi, Nano Dimension
Imagine fabricating PCBs without the hassle of drilled vias and metal plating. Imagine PCBs with near-perfect registration. If we take it to the next stage, imagine drawing electronics in 3D space. There is a way to do all this with additively manufactured electronics (AME). We just need to start to think in 3D. This will allow us to abandon the 2D limitations that we have become so used to and expand our horizons so that we can climb to higher levels of performance. In this article, I will explore the two fundamental capabilities that are the cornerstones for drawing electronics in 3D space, which is where AME technology and 3D design capabilities converge.
11/21/2022 | Pete Starkey, I-Connect007
As we stepped out of the hotel into the drizzling rain, we were relieved that it wasn't snow. Looking down the escalator into the U2 platform in Munich's Hauptbahnhof central station early on the morning of Tuesday, Nov. 15 and observing the mass of humanity pushing and shoving to cram into trains to the exhibition centre, it appeared that a significant proportion of the international electronics industry had gathered to attend electronica 2022, co-located with SEMICON Europa and recognised as the world's leading trade fair and conference for electronics.