Reading time ( words)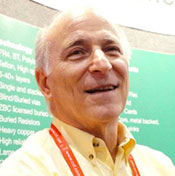 Recently, I had a chance to talk with Gary Ferrari, the director of technical support at Firan Technology Group Corporation (FTG), on numerous topics related to PCB design. Our conversation ranged from CID training to the need for reaching high school students as a way of introducing more young people to career opportunities in our industry. We also covered strategies for helping customers design and build better product, and keeping designers provided with the most critical part of their supply chain—information.
Barry Matties: Gary, please begin by telling us a little bit about FTG.
Gary Ferrari: FTG is a circuit board manufacturer—that's the circuits division. Then we have an aerospace division and their products are keyboards, bezels, and panels for the avionics industry. When you look at all the gauges on the dashboard of a cockpit, you are looking at the items we manufacture.
Matties: Is it more for military applications?
Ferrari: It's for both commercial and military avionics. Our products are on helicopters and military aircraft. We're also on many of the commercial aircraft. We're on the new C919 from China. Actually, we have a plant to build those units over there. We have an aerospace and a circuits division in Toronto, as well as an aerospace and circuits division in Chatsworth, California.
Matties: What is your position at FTG?
Ferrari: I am the director of technical support—that means that I get into the customer prior to the design or during the design phase and I help them with their design issues. I look at manufacturability from a fabrication standpoint, as well as assembly, DFM, test, etc. I try to help them design a good product in the long run. That's where I serve best.
Matties: When you talk about working with customers, is that at the pre-circuit level when they are just imagining this stuff or is it beyond that?
Ferrari: They have already done the imagining, and now they need to bring it to the physical world. Sometimes they just don't understand the tolerances or the processes, the sequences in building a stack-up, material characteristics and combinations, buried vias and all those little details. I work with them so that they understand how to build something that's manufacturable and cost-effective. Anybody can design something, but when it comes down to getting fabricated, it could end up being a million-dollar design when it could have been maybe a thousand-dollar design, but they messed it all up. We try to help them out with that, and that's what my job is.
To read this entire article, which appeared in the July 2015 issue of The PCB Design Magazine, click here.
Share
Suggested Items
12/09/2022 | Tamara Jovanovic, Happiest Baby
When I was a sophomore in college, I had an amazing professor for Physics II: Electricity and Magnetism. He made a series of complex topics fun to learn, and his personality and way of teaching were almost tailor-made for the way I like to learn. He explained new concepts through practical examples, and always kept students engaged throughout the class, making sure everyone understood the lectures. Physics II was an engineering prerequisite, and I didn't mind taking the class since I really enjoyed the material. However, I did find myself wondering a few times, "Will I ever use any physics in real life?" It turns out that the answer to the question was yes.
12/07/2022 | Andy Shaughnessy, PCB Design007
As signal speeds continue to increase and feature sizes decrease, PCB designers are beginning to pay greater attention to test and design for test (DFT) strategies. Bert Horner, president of The Test Connection in Hunt Valley, Maryland, is spearheading this drive to show designers the benefits of a solid DFT plan, as well as the downside of not having a test strategy. I met with Bert at PCB Carolina, where he was exhibiting and presenting a paper during the conference. We discussed his presentation, as well as why designers need to understand test and DFT issues, and why we need to see the PCB as one small—but very important—part of the entire system.
11/14/2022 | Andy Shaughnessy, Design007 Magazine
During PCB West, I caught up with DownStream Technologies co-founder Joe Clark and Senior Product Marketing Manager Mark Gallant. We discussed some of their latest tool updates, including a greater focus on bringing post-processing functionality, such as inter-layer analysis capability, to rigid-flex circuits. Joe also offered a look at global design trends going into 2023, as more engineers take on PCB designer roles while senior designers are retiring.