Reading time ( words)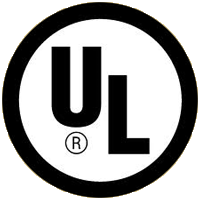 Advanced Circuits, the leading "one-stop" solution for printed circuit board fabrication and small quantity – quick turn assembly services in North America is now UL certified on various halogen free laminates along with an expanded set of materials supporting customer requirements for high speed / ultra low Dk and new RF products.
The halogen-free UL Certified materials will give Advanced Circuits' customers greater flexibility to meet their product requirements for thermal stability, flammability, and environmental concerns. The newly added RF materials and high speed / ultra low Dk products will increase the company's ability to satisfy customer's technical needs along with providing greater material options to support quick turn requirements.
Advanced Circuits has become well known and widely used by electronic design engineers in the precision and high-tech PCB marketplace due to its large selection of advanced PCB materials, expanded capabilities, and expedited manufacturing options. Advanced Circuits' commitment to providing only the best quality and todays' most innovative PCB technologies continue to drive the company's growth with customers supporting the medical, aerospace / defense and commercial markets.
About Advanced Circuits
Since 1989, Advanced Circuits has been the leading printed circuit board quick turn manufacturer, specializing in both small and production quantities. Advanced Circuits operates divisions in Aurora, Colorado, Tempe, Arizona, and Maple Grove, Minnesota and is MIL-PRF-31032, MIL-PRF-55110G, AS9100C, ISO 9001:2008 certified, IPC 6012 class 3/3A qualified, ITAR registered and DOD contracts ready.
Share
Suggested Items
12/02/2022 | Nolan Johnson, I-Connect007
Normally, the holiday season is a slow(ish) news time, but this year just feels different. My opinion is that the technology industry banked up a whole bunch of innovations and new products during the pandemic disruptions, which are coming to market as quickly as possible. The November/December news is full of technology discussion, as my selections this week clearly demonstrate.
11/11/2022 | Nolan Johnson, I-Connect007
The industry news cycle seems to be picking up speed lately. Of course, 30 days into the quarter is about when public companies announce their results, and in the midst of this worldwide financial situation, we've got all eyes on anything coming out from our counterparts in the industry. I've noticed that global corporate results (Nan Ya PCB and TTM, in particular) do seem to be on everyone's radar. In addition to financial news, trade shows are popping back up around the world—Europe, India, and a special report from editor Andy Shaughnessy, who took his own road trip to Raleigh, reporting on PCB Carolina, which had its own heyday this year.
10/14/2022 | Nolan Johnson, I-Connect007
I've been in Washington, D.C., most of this week, attending and reporting on the IPC Advanced Packaging Symposium. You'll see more content from me in the weeks and months to come as I sort through and highlight the varied aspects of this ground-breaking event. If you're in this industry, advanced packaging will affect you, make no mistake about it.