Reading time ( words)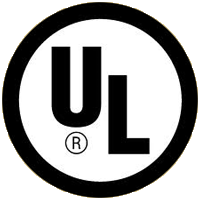 Advanced Circuits, the leading "one-stop" solution for printed circuit board fabrication and small quantity – quick turn assembly services in North America is now UL certified on various halogen free laminates along with an expanded set of materials supporting customer requirements for high speed / ultra low Dk and new RF products.
The halogen-free UL Certified materials will give Advanced Circuits' customers greater flexibility to meet their product requirements for thermal stability, flammability, and environmental concerns. The newly added RF materials and high speed / ultra low Dk products will increase the company's ability to satisfy customer's technical needs along with providing greater material options to support quick turn requirements.
Advanced Circuits has become well known and widely used by electronic design engineers in the precision and high-tech PCB marketplace due to its large selection of advanced PCB materials, expanded capabilities, and expedited manufacturing options. Advanced Circuits' commitment to providing only the best quality and todays' most innovative PCB technologies continue to drive the company's growth with customers supporting the medical, aerospace / defense and commercial markets.
About Advanced Circuits
Since 1989, Advanced Circuits has been the leading printed circuit board quick turn manufacturer, specializing in both small and production quantities. Advanced Circuits operates divisions in Aurora, Colorado, Tempe, Arizona, and Maple Grove, Minnesota and is MIL-PRF-31032, MIL-PRF-55110G, AS9100C, ISO 9001:2008 certified, IPC 6012 class 3/3A qualified, ITAR registered and DOD contracts ready.
Share
Suggested Items
06/02/2023 | Suhani Chitalia, IPC Environmental Regulatory Affairs Manager
Man-made chemicals known as PFAS have regulators busy trying to address previous releases and prevent future releases of this chemical into the environment from widespread uses in manufacturing processes and products used across the globe. PFAS chemicals tend to be persistent in the environment and they have been used long enough and in enough applications that their unwanted presence in the environment has public health policymakers concerned.
06/02/2023 | Nolan Johnson, I-Connect007
This week has been both speedy and newsy. Of course, those two characteristics often seem to travel as a pair, don't they? A four-day week here in the United States, accompanied by a wave of high-impact news from a wide variety of sources, would suggest that readers could be expected to spread out all over the news map. Not so much, judging from readership numbers; folks all found their highest value in the same type of news coverage. This week's list of must-reads is dominated by market reports as a result of that focused readership. On our list, we have PCB fabrication and EMS book-to-bill reports, a 10-year market forecast report, and a supply chain sentiment report. In addition, readers flocked to the EWPTE show coverage. Finally, we saw significant reader interest in the most recent podcast on sustainability in our logistical operations.
05/26/2023 | Andy Shaughnessy, Design007 Magazine
It's been a busy week here at I-Connect007, an even busier week for PCB designers and manufacturers. This week, we published a variety of articles and news items. In this week's wrap-up, we have an interview with Rex Rozario that is basically a historical look at the birth of commercial PCB manufacturing, and his involvement with the Rolling Stones in their early days. Then we bring you a look at trends in freight costs, which are—fortunately—heading southward right now.