Reading time ( words)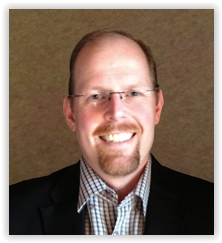 NCAB Group, one of the world's largest suppliers of printed circuit boards (PCBs) with headquarters in Sweden, is pleased to announce that it is expanding to support a growing customer base in the west with the opening of its first west coast office. Located at 1499 SE Tech Center Drive, Vancouver, WA, the office is just across the Columbia River from Portland, Oregon.
Speaking at the official office opening, Carl Moehring, the newly appointed General Manager of the West Division, stated, "One of NCAB's key values is to be local to our customers, and this office further enhances our ability to bring NCAB's global strength to customers here on the west coast." Moehring continued, "NCAB's commitment to customer service and support is unmatched in the PCB supply chain."
Mr. Moehring has been with NCAB Group USA since 2013 and was the company's Western Region Sales Manager prior to his promotion to General Manager – NCAB Group USA – West Division. Hehas an extensive background in the electronics industry with a focus on PCB sales and service.
The NCAB Group USA Divisions provides local access for customers supported by the strength of a large global enterprise. These regional divisions are dedicated to the local market, providing customers with immediate access to technical and commercial assistance. NCAB Group – West Division will provide immediate support for customers in Washington, Oregon, Idaho, California, Nevada, Colorado, Utah and Arizona.
Founded in 1993 in Sweden, NCAB quickly became a leading PCB supplier in Europe and has experienced growth every year. Today, NCAB Group is established in; Sweden, Norway, Finland, Denmark, Russia, Germany, Poland, United Kingdom, Spain, France, Macedonia, China and the USA.
Share
Suggested Items
04/12/2023 | I-Connect007 Editorial Team
Like many circuit board shops, Sunstone found itself climbing out of the deep well created by shutdowns during the pandemic. But 2022 was a good year, and Vice President Matt Stevenson greets 2023 with optimism. What's on his mind? He's looking closely at automation, price adjustments, a plating line, and the ongoing struggles with staffing.
04/04/2023 | Barry Matties, I-Connect007
The I-Connect007 team paid a visit to American Standard Circuits in West Chicago, Illinois. While there, we talked at length with CEO Anaya Vardya about the issues on his mind as he pushes technology, expands his floor space, and considers the implications of the CHIPS Act, staffing issues, and what's happening in China.
01/25/2023 | Matt Bergeron, Integra
Integra is one of the largest and most experienced semiconductor die prep, assembly, test, and qualification facilities in the United States, with locations in both Wichita, Kansas, and Silicon Valley. At the recent IPC Advanced Packaging Symposium, Integra was invited to present information about how we meet our customers' specific needs.