Reading time ( words)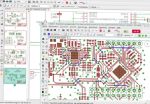 Würth Elektronik, the printed circuit board manufacturer and CadSoft, the software developer are entering a cooperation. This benefits both customers of the WEdirekt online shop and the users of EAGLE software.
"With the direct integration of the online shop into the EAGLE software, we are offering our customers an even faster way to correctly order their circuit boards via WEdirekt", says Carina Harnisch, Head of WEdirekt.
The automatic application of the technical parameters is performed with only a click of the mouse, with the "PCB - Quote button". The customer is able to quickly and easily request the quantity, price and delivery time from the configurator and to immediately place an order.
"The EAGLE PCB software is used by many developers, when it comes to PCB design", says Harnisch, "so we are all the more pleased that we have found a partner in CadSoft that has the same philosophy as we do. Both the EAGLE software and the WEdirekt online calculator are user-friendly and offer an efficient circuit board design in top quality as well as a quick and simple order process."
David Conochie, European Regional Manager EMEA at CadSoft adds: "The intention of CadSoft is to offer its users easy access to PCB produc-tion. Through the integration of the PCB Quote button into the user inter-face of EAGLE, direct access is provided. This way, we save users the sometimes time consuming search for a suitable PCB manufacturer. With WEdirekt as a partner, we are sure to be offering our customers the add-ed value they desire."
Both cooperation partners especially focus on quality, as well as the bene-fits and requirements of their customers. Accordingly, usability and user-friendliness is constantly checked and developed.
About CadSoft
CadSoft Computer GmbH and CadSoft Inc. are subsidiaries of Premier Farnell plc., one of the world's leading distributors of electronic compo-nents and industrial products. CadSoft specializes in the development of the popular CAD-Software EAGLE, with which it has impressed design engineers worldwide for over 25 years.
EAGLE is a user-friendly, powerful and affordable software for efficient circuit board design (PCB design) and combines the modules schematic editor, layout editor and autorouter on one single interface.
For more information please go to www.cadsoft.de
Share
Suggested Items
01/03/2023 | Julia Gumminger, IPC
The IPC APEX EXPO 2023 Technical Conference at the San Diego Convention Center will feature two hot topics—Advanced Packaging and e-Mobility/EV Automotive—in custom and curated Special Sessions on Thursday, Jan. 26. Please plan your travel accordingly to attend these exciting sessions.
12/13/2022 | Pete Starkey, I-Connect007
Regardless of the potential distraction of the international football match between England and Wales in the World Cup competition, an enthusiastic crowd of PCB fans gathered in Meriden UK for the Institute of Circuit Technology Christmas Seminar, an eagerly-awaited networking opportunity that included a face-to-face industry welcome event and an outstanding technical programme. Guest speakers highlighted new technology in selective solder nozzles, flexible circuits, industry cooperation, and a greener future by recycling PCBs.
10/28/2022 | Nolan Johnson, I-Connect007
Halloween is next Monday and parties will be taking place over the weekend, I'm sure. Here in the United States, at least, the "any-holiday-is-an-excuse-for-a-party" crowd has integrated Halloween, along with Valentine's Day, St. Patrick's Day, and Cinco de Mayo into wide-ranging opportunities for themed revelry. The news this week has been a bit crazy as well, though certainly not alcohol-fueled. There was a lot of important news and narrowing it down to just five was thought-provoking yet ultimately rewarding. Here then, are the five top pieces of news you shouldn't miss this week.