Reading time ( words)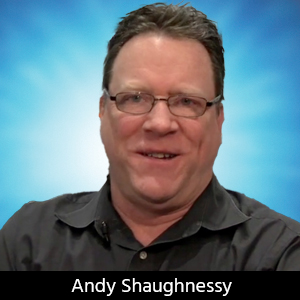 My girlfriend Rita doesn't like to drive in traffic. As an Atlanta resident, this is a problem for her, because Atlanta has some of the worst traffic jams in the U.S. (I think it's worse than Los Angeles; I've never sat for three hours in the same spot in LA.) So, after her last motoring miscue, she bought a new Mazda 3—the cheapest car Mazda makes—but it's tricked out with every anti-collision feature available.
Now, it's almost impossible for Rita to trade paint. Hit the turn signal when another car is passing, and all kinds of alarms go off. If you drift over and touch the yellow line on either side, the car starts beeping like crazy. If the car ahead of you slows down when cruise control is engaged, the car applies the brakes automatically and keeps you a certain number of car lengths behind Mr. Slowpoke. And if the reverse video doesn't do the trick, the car starts beeping if you're about to back out in front of a vehicle that you can't see.
Yes, I poked fun at Rita for having all of these countermeasures beeping and pinging, but they work great. You can even turn them off, which I would do if I had to drive her car for any length of time.
Plus, the entertainment system has a great GUI; you feel like you're sitting in your couch at home, flipping through the channels. You barely have to take your eyes off the road (or the handy speedometer in the heads up display) to find another CD on your phone's Bluetooth, which is the point.
All of these electronic features come at a price, though: about $5,000, in this case. But we're willing to shell out extra cash for features that will make us feel safe, or offer us greater convenience or entertainment.
Yes, the automotive electronics segment has exploded. Early cars didn't have much in the way of electronics. Even in 1950, electronics made up only 1% of a car's cost. (That was probably just the Philco AM radio.) But that figure is expected to hit 35% in 2020, and 50% in 2030. The global automotive electronics market is forecast to hit $314.4 billion by 2020, and that means a whole lot of PCBs.
And that's where we come in! This issue of The PCB Design Magazine features a cover story "Automotive Systems Design: a Support Engineer's Perspective," written by Monica Andrei of Continental Automotive Systems. As a design support engineer, she supports 1,700 PCB designers across dozens of countries, speaking a variety of languages. In this article, Andrei explains in detail how Continental transitioned from a traditional PCB design structure to a true systems design approach.
To read this entire article, which appeared in the September 2015 issue of The PCB Design Magazine, click here.
Share
Suggested Items
01/26/2023 | Ashutosh Mauskar, Cadence Design Systems
Technology has always invoked radical changes, but unlike today, there used to be one major revolutionizing technology trend at a time. The world is becoming increasingly connected, more automated and more intelligent, driven by generational drivers—hyperscale computing, 5G, artificial intelligence and machine learning (AI/ML), industrial IoT (IIoT), and autonomous vehicles—which are invoking disruptive technological forces on vertical markets, unfolding varied levels of microelectronics and digital transformation across the globe. The increasing demand for miniaturization and higher speed is changing the dynamics of the semiconductor components needed to store and process data.
01/16/2023 | I-Connect007 Editorial Team
Altium keeps its eyes on the designers of the future. The company has been working with colleges and universities for years, providing free seats of Altium Designer for the next generation of PCB designers and design engineers. At IPC APEX EXPO 2023, Altium will be providing software for the finalists in the IPC Design Competition just as it did last year. They offer a variety of other educational programs as well, including Upverter classes and a design competition that aims to address environmental change. Here, Rea Callender, Altium's VP of education, discusses its educational programs and plans for the week of the show.
01/06/2023 | Andy Shaughnessy, Design007
The youngsters are back in school, and we're all back to work. The water is back on for most of us in Atlanta; when temps dropped down to 8 degrees Fahrenheit, our pipes started bursting left and right. After a Christmas dinner with no water, I have a new appreciation for H2O. It's been a busy week, and we published a variety of articles, columns, and news items. In this week's top five, we have news about the market in Southeast Asia, a look at what the CHIPS Act really entails, a deep dive into CMMC, and a peek at how printed electronics developers are using flexible circuit concepts to facilitate PEC. We also say goodbye to a Top Gun PCB designer who left us way too soon.