Reading time ( words)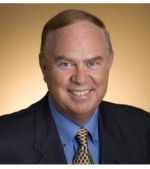 Rogers Corporation today announced that its Board of Directors appointed Keith L. Barnes to serve as a member of the Company's Board.
Mr. Barnes has served as Chairman and CEO of Barnes Capital Management, a family office investment company, since 2011. He is the former Chairman and CEO of Verigy Ltd., a provider of advanced semiconductor test solutions that had previously been part of Agilent Technologies. His background includes extensive experience in senior management roles at a variety of technology companies, as well as on corporate boards. Mr. Barnes currently serves on the boards of Mentor Graphics Corporation, Viavi Solutions Corporation and Knowles Corporation.
"We are very pleased to welcome Keith to the Rogers Board of Directors," said Bruce Hoechner, President and Chief Executive Officer of Rogers Corporation. "His leadership roles in public technology companies, including global sales and manufacturing experience, make him an excellent addition to our board."
About Rogers Corporation
Rogers Corporation (NYSE:ROG) is a global leader in engineered materials to power, protect, and connect our world. With more than 180 years of materials science experience, Rogers delivers high-performance solutions that enable clean energy, internet connectivity, safety and protection applications as well as other technologies where reliability is critical. Rogers delivers Power Electronics Solutions for energy-efficient motor drives, vehicle electrification and alternative energy; Elastomeric Material Solutions for sealing, vibration management and impact protection in mobile devices, transportation interiors, industrial equipment and performance apparel; and Advanced Connectivity Solutions for wireless infrastructure, automotive safety and radar systems. Headquartered in Connecticut (USA), Rogers operates manufacturing facilities in the United States, China, Germany, Belgium, Hungary, and South Korea, with joint ventures and sales offices worldwide.
Share
Suggested Items
11/10/2022 | Nolan Johnson, I-Connect007
‌MKS' Atotech continues to develop and release digital solutions within the Atotech product portfolio. In this conversation Stefan Stefanescu and Nolan Johnson, they discuss the work MKS' Atotech is engaged in, the problems to be solved, how this work will improve customer operations.
10/31/2022 | Nolan Johnson, I-Connect007
Stefan Stefanescu is head of business development for Atotech's industrial digital transformation solutions. Here, he discusses how the Digital Factory Suite (DFS) fits into a PCB fabricator's workflow. The new software connects to the onsite production equipment and continuously collects process and equipment data. But it's more than that, Stefan says. It's a way to help customers increase productivity and take steps toward developing a smart factory.
03/16/2022 | Nolan Johnson, I-Connect007
Recently, Eddie Mok, product innovation development AVP at WUS, talked with us at length about the state of the materials market from the perspective of a fabricator. In this excerpt from the conversation, Eddie details some example interactions between what materials, design, and manufacturing bring to the ultimate goal of meeting your design specifications and manufacturing costs. It is clear from this conversation that materials and technology are increasingly interconnected.