Reading time ( words)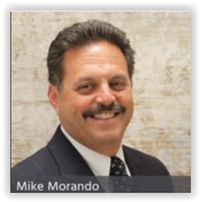 In December of 2014 I visited the Radiological Society of North America (RSNA) conference in Chicago. As you can imagine, MRI and X-ray equipment filled the convention center. Attending the show gave me the opportunity to speak to radiology designers. Since the equipment they are designing "radiates" with waves of electrons, the underlying electronics have to be super protected for fear of interference. When discussing flex designs, EMI and shielding circuits is the number one design concern.
Shielding may not be your company's number one design concern when thinking about your interconnect designs. But if you have to shield circuits for EMI, then you will need to depend on your supplier to assist you with their favorite shielding technique and experience.
The Basics: What is EMI and Do Flex Circuits Radiate?
Electromagnetic radiation that adversely affects circuit performance is generally termed EMI, or electromagnetic interference. Many types of electronic circuits are susceptible to EMI and must be shielded to ensure proper performance. Conversely, emissions radiating from sources inside electronic equipment may threaten circuits within the same or nearby equipment.
To protect the performance integrity of electronic equipment, electromagnetic emissions from commercial equipment must not exceed levels set by the FCC, VDE and other organizations. Shielding requirements for commercial electronics generally range from 40–60 dB. Finding a system's overall shielding needs involves determining the radiated emission spectrum of the equipment, and the specifications the unit must meet (e.g. FCC Part 15).
And yes, flex circuits will radiate.

What is EMI shielding?
Shielding is the use of conductive materials to reduce radiated EMI by reflection and/or absorption. Shielding can be applied to different areas of the electronic package from equipment enclosures to individual circuit boards or devices. Effective placement of shielding causes an abrupt discontinuity in the path of electromagnetic waves. At low frequencies, most of the wave energy is reflected from a shield's surface, while a smaller portion is absorbed. At higher frequencies, absorption generally predominates. Shielding performance is a function of the properties and configuration of the shielding material (conductivity, permeability and thickness), the frequency, and distance from the source to the shield.

Flex shielding methodology
Shielding a flex circuit can be accomplished through multiple methods. Shields are designed and used for EMI and ESD considerations as well as signal integrity methodology. Here are some common and not so common practices for shielding a flex circuit.
Copper-clad—adding additional copper layers to the circuit—the least flexible method.
Figure 1: Very thick outside copper layers supressing radiation.
Copper cross hatch—adding additional copper layers and etching them to create a cross hatch design which allows more flexibility than standard copper-clad layers. Benefit: More flexible than pure copper layers.
Figure 2: Outer layer cross hatch for EMI suppression. Benefit: More flexible than pure copper layers.
Silver paste/epoxy—achieved by applying a conductive paste over the outer layers of a circuit. The Kapton® covercoat has holes. Silver paste is sprayed on the covercoat and the silver paste drains down the holes and makes contact with the copper ground inside the circuit. This technique allows a slightly more flexible design than the copper-clad solution mentioned above. Benefit: More flexible. Downside: higher cost.
Share
Print
Suggested Items
12/23/2021 | Barry Matties, I-Connect007
Barry Matties recently toured Isola's new 118,000-square-foot low-volume, high-mix manufacturing facility in Chandler, Arizona. The facility's construction began in 2020 and, like many building projects, was delayed because of the COVID-19 pandemic. Building a new factory during the pandemic was certainly a challenge but the team persevered and the new greenfield facility is now operating to meet the needs of the North American market. During the tour, Barry met with Travis Kelly, Ed Kelley, Sean Mirshafiei, Jenny Inocencio, and Walt Niziolek. They covered a range of topics, including lab operations, hiring, the supply chain, R&D, and the concept of the new facility. The factory was designed to extensively utilize automation to improve efficiencies and, as Travis Kelly stated, "to de-risk the labor shortage issue."
12/13/2021 | Pete Starkey, I-Connect007
I-Connect007 Technical Editor Pete Starkey spoke with Agfa Business Unit Manager Frank Louwet ahead of last month's productronica show in Europe. They discuss the company's desire to reduce its carbon footprint and the benefits of this change, particularly with a move to digital inkjet printing, and describes some of the company's newest products. As Louwet explains, "Our claim is 'Grow your business, not your footprint.' By going digital you can grow your business without having to increase your waste materials, your processing chemicals, your water, and even your floor space."
12/10/2021 | I-Connect007 Editorial Team
Ken Parent, Chris Hunrath, and Michelle Walsh discuss their educational and training vision, programs that they are bringing to the industry, and why. There's a gap, they say, in the talent pool from entry level to engineers. "There's a huge demand now," says Chris Hunrath. "The quicker we can fill that gap and train new people, the more PCBs can be built and more of the new products and technology will be accepted into the industry." We are living in a people-constrained business today.