Reading time ( words)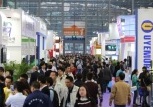 The International Printed Circuit & APEX South China Fair (HKPCA & IPC Show), one of the world's biggest PCB and electronics assembly trade shows, returns this December on a bigger scale.
To be held from December 2–4, 2015, at the Shenzhen Convention & Exhibition Center in China, the 2015 HKPCA & IPC Show will cover Halls 1, 2 and 4 to house more than 2,500 booths and over 500 exhibitors.
With the theme "Global Event. Global Vision," HKPCA & IPC Show 2015 will feature, among others, a "Smart Automation Pavilion," which will be launched in line with the developments of Industry 4.0. This will provide attendees and delegates an opportunity to leverage on automated equipment to improve their production efficiency and create a truly intelligent production facility.
A three-day International Conference will feature global experts and luminaries to discuss a series of the hottest topics in the industry right now, such as environmental protection and energy conservation, and intelligent automation, as well as future market trends.
Other popular events such as the Technical Forum and the Hand Soldering Competition will continue to provide delegates plenty of educational and networking opportunities.
Click here to pre-register. Click here for more information.
Share
Print
Suggested Items
01/14/2022 | Andy Shaughnessy, I-Connect007
We're driving headlong into 2022, and there's a lot going on in the world of PCB design, fabrication, and assembly. It's trade show season now. IPC APEX EXPO starts in less than two weeks, and we're all getting ready for what is, for many, the first trade show in years. Do you know where you put your business cards after your last show in 2020? I keep half a box of biz cards in my glove compartment; I'm not going to make that mistake again.
01/13/2022 | Nolan Johnson, PCB007
ICAPE Group's Marc L'Hoste speaks with Editor Nolan Johnson in this pre-show interview. Marc is the vice president of Western Americas, and he outlines what visitors can expect to learn about in the ICAPE booth, including manufacturing facilities recently added to the portfolio, new technologies, and a new corporate branding. If you can't make it to IPC APEX EXPO, don't worry. We'll be bringing you interviews with the engineers, managers and technologists who are making a difference in our industry.
01/12/2022 | Pete Starkey, I-Connect007
Don Monn, Midwest regional sales director at Taiyo America, reviews the progressive adoption of inkjet solder mask technology while acknowledging that liquid photoimageable mask continues as the mainstream process, with new developments in double-sided coating and vertical drying equipment. He comments on how Taiyo's collaborative relationships with suppliers and customers have enabled logistics to be successfully managed through difficult times.