Reading time ( words)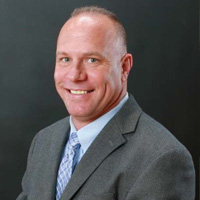 Anaya Vardya, CEO of American Standard Circuits, has announced the appointment of longtime sales professional William Hackett to the position of director of sales.
In his new position, Hackett will assume all sales responsibilities for the company's offshore business. In the industry for almost 20 years, Hackett has held a number of key sales positions most recently as the Eastern regional sales manager for NCAB. He comes to American Standard with a great deal of knowledge and experience if the import and export of printed circuit boards.
"I am very excited to be part of the American Standard sales team," Hackett said. "This is a company that is truly covering all of the bases; from high-tech RF and metal-backed domestic fabrication to offshore value-added PCBs, they are doing it all. They provide their customers with all of the advantages of large global company with the ease of business of a small local company."
"We are pleased that Bill has joined our sales team," Vardya added. "Over the past two years we have been adding a number of experienced sales professionals making ours' one of the most technical sales teams in the industry. The addition of Bill to handle our offshore sales complements that team. We are glad he is on board."

About American Standard Circuits
American Standard Circuits (ASC) prides itself on being a total solutions provider, manufacturing quality rigid, metal-backed, flex and rigid-flex PCBs as well as RF/microwave PCBs to the medical, automotive, industrial, defense, and aerospace markets in volumes from test and prototypes to large production orders. ASC has the expertise to provide all technologies in a time-critical environment. Company qualifications include 9001:2008, Mil-PRF 31032, and ITAR registration. It holds a number of key patents for metal bonding processes as well. For more information, visit www.asc-i.com.
Share
Suggested Items
06/02/2023 | Nolan Johnson, I-Connect007
This week has been both speedy and newsy. Of course, those two characteristics often seem to travel as a pair, don't they? A four-day week here in the United States, accompanied by a wave of high-impact news from a wide variety of sources, would suggest that readers could be expected to spread out all over the news map. Not so much, judging from readership numbers; folks all found their highest value in the same type of news coverage. This week's list of must-reads is dominated by market reports as a result of that focused readership. On our list, we have PCB fabrication and EMS book-to-bill reports, a 10-year market forecast report, and a supply chain sentiment report. In addition, readers flocked to the EWPTE show coverage. Finally, we saw significant reader interest in the most recent podcast on sustainability in our logistical operations.
05/19/2023 | Nolan Johnson, I-Connect007
This week, our must-reads include reporting on the new PCB support legislation, now submitted to the U.S. House of Representatives; financial results from two Tier 1 manufacturers, which readers read quite thoroughly; ESG in Asia Pacific; new features from Altium; global sourcing; and a "How I got here" interview with an up and coming industry expert.
05/17/2023 | Philip Stoten
This last weekend, industry guru and dear friend to many, Martin Cotton passed away. He was one of the first people I worked with in the electronics industry when I joined Toptec Design to learn to layout PCBs. He was a bit of a rock star to many PCB designers, myself included. He was known to be among the best in his field, if not the best, and went on to be one of the most influential and innovative people in the industry over a long and distinguished career. He will be hugely missed by his family and by his numerous friends in and out of the electronics industry.