Reading time ( words)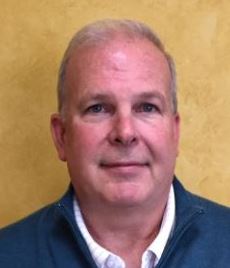 Mylar. Black tape. X-acto knives. Drafting tables. Ring lights.
These were the tools of the trade for the pioneers of printed circuit board design. Manually creating the large artwork that would then be photo-reduced to make the filmwork to image double-sided boards was truly an art form. The best designers were both neat and efficient. Somehow they avoided going home at night with their shirts or skirts covered with bits of tape stuck to them.
For those of you experienced designers, it's incredible to see how far the art of PCB design has come over these 40+ years of evolution. CAD software has replaced Mylar, and computer screens have replaced lighted drafting tables. And now, it's more science than art. PCB design now requires puzzle-solving skills on many levels to handle ever-increasing density and speed challenges.
The Need for Speed
By the mid-'90s, technologists were predicting that the use of conductive copper interconnections would need to be replaced with optics in order to address the increasing signal speeds. Year after year, the industry has found ways to increase the capabilities of copper interconnect to meet the escalating challenges. Some of these solutions were materials' improvements such as high-speed laminates, smooth copper foil, and high-speed connectors. But many were based on PCB design strategies, including the use of back-drilling, reference planes, differential pairs, length matching, hole, pad and anti-pad shapes and sizes. Engineers and designers use many other strategies to maximize performance while minimizing cost.
One thing is clear: Designing printed circuit boards today is much more complicated and challenging than ever. Designing today's leading-edge circuit boards requires that the designer:
Has a strong knowledge of the capabilities of the CAD software.
Understands PCB fabrication processes.
Has a general knowledge of electronics and component functionality.
Has a general knowledge of signal and power integrity.
Understands PCB assembly processes.
Understands industry specs.
In addition to all of these challenges, designers have to be efficient three-dimensional puzzles solvers because time-to-market is still a vitally important objective. After all, time is money.
So how do today's designers balance the technical and timing demands? There isn't one answer. It requires efficient use of the CAD tools, floor planning and effective communication with all parties involved.
Fortunately, Cadence Design Systems, Mentor Graphics, Altium and other PCB CAD software developers continue to make great strides at improving the capabilities of PCB layout tools. This has made it much faster to route differential pairs, create shapes or replicate circuits. And while they strive to make user interfaces logical and easy to use, many capabilities aren't as obvious.
To read this entire article, which appeared in the October 2015 issue of The PCB Design Magazine, click here.
Share
Print
Suggested Items
01/14/2022 | I-Connect007 Editorial Team
In "The Printed Circuit Designer's Guide to... High Performance Materials," the latest release from I-007eBooks, readers will learn how to overcome challenges associated with choosing the right material for their specific application. Author Michael Gay of Isola provides a clearer picture of what to know when determining which material is the most desirable for which products. PCB materials and DFM expert Mark Thompson says, "I love this book, particularly the sections on the effects of the glass weave, the history of laminate, and the difference between Dk and effective Dk."
01/13/2022 | I-Connect007 Editorial Team
Any discussion about high-speed PCB design techniques would be incomplete without considering the properties and requirements of the materials. Your material selection drives much of your design strategy when you're operating at 28 gigabits per second or faster. We recently spoke with high-speed design expert Lee Ritchey of Speeding Edge, and electronic materials veteran Tarun Amla of Avishtech and Thintronics, about the relationship between advanced PCB materials and high-speed design techniques. They discuss the challenges facing designers and engineers working with materials at speeds that were considered unreachable not long ago, and what designers need to know about material selection as board speeds continue rising toward the stratosphere.
12/16/2021 | Pete Starkey, I-Connect007
In the third of a series of three RealTime with... interviews, I-Connect007 managing editor Nolan Johnson received knowledgeable and informative answers from Anaya Vardya, John Bushie, and Dave Lackey of American Standard Circuits to his questions on the topic of thermal management. Anaya Vardya began by clarifying the terminology, describing thermal conductivity as a material property defining how quickly heat was transmitted through a piece of that material, whereas thermal management was about analysing the entire system, trying to understand how much heat was being generated, and using appropriate techniques to dissipate that heat as efficiently as possible.