Reading time ( words)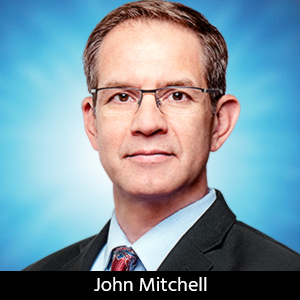 IPC President and CEO John Mitchell provides the basic overview of IPC—Association Connecting Electronics Industries, its goals and basic mission, activities, and how it best serves its membership. Also included is a snapshot of how IPC promotes technology development in the industry through standardization.
Q: What is IPC's basic mission?
A: IPC is a global, member-driven organization. As such, our mission is simple: serve the electronics industry. Whatever our members need to be competitive and successful in the marketplace, we deliver upon that need. This includes providing our members with standards, training and certification, market research, education, public policy advocacy and solutions to industry issues. IPC programs and services are dedicated to furthering the competitive excellence and financial success or our members through increasing end-product quality and reliability, improving communication externally and internally, and managing and reducing cost.
Q: Please summarize your membership stats.
A: We currently have more than 3,700 member companies, and operate offices and training centers across the globe. In order for us to serve our members, we need to be readily accessible and available. That is why IPC's offices span across China, India, Russia, Europe, and the United States. It is the best way to serve the entire electronics industry supply chain, which includes OEMs, EMS companies, suppliers, PCB manufacturers, government, and academia. And because the electronics industry is so diverse, our member companies are comprised of many different industry segments such as aerospace, defense, , medical, automotive, industrial, and telecommunications.
Q: What is IPC's approach to hosting events?
A: Being an association, hosting events is one of the ways we can effectively reach out to the industry. We are continually creating networking opportunities to bring industry professionals together whether it's through standards development activities or workshops, webinars, training sessions and conferences. Our largest annual event is IPC APEX EXPO, which will be held on March 13–17, 2016 in Las Vegas, Nevada IPC APEX EXPO is the industry's premier technical conference and the largest exhibition for the electronics manufacturing industry in North America.
On top of that, we provide regular technical webinars for products, standards, and regulatory issues. We host numerous educational events and offer technical training. This isn't just in the United States. IPC events are global, taking place across Europe and Asia. You can see all of our events at www.ipc.org/events.
Q: How do you best serve your membership?
A: As mentioned through our mission statement, our goal is to serve our membership by enhancing their financial success. We do this by focusing on offering the best standards, providing quality education, advocating for policy change, and creating solutions for industry problems. We work to unify the voice of the electronics industry, and oftentimes act as an advocate for change. Our standards committees are a great place where members can share their technical knowledge and help shape the future of the industry.
At IPC, we serve our membership in a number of different ways. Our key role is to facilitate exchange of dialogue and collaboration within the industry, and the typical vehicles we use include: committee meetings for standards development, technical conferences, trade shows, networking events, regulatory and legislative policy workshops and supply chain council gatherings.
Editor's Note: This article originally appeared in the December 2015 issue of SMT Magazine.
Share
Suggested Items
09/13/2023 | I-Connect007 Editorial Team
Chapter 3 of 'The Printed Circuit Assembler's Guide to... Process Control' takes a look at the deficiencies between PICT and ROSE test methods. In addition, the two commonly encountered equipment arrangements of SEC, identified as closed loop and open loop, are discussed.
08/28/2023 | Gaurab Majumdar, Executive Director of IPC India
When young technicians and engineers join a company, they need time to thoroughly understand the production and quality processes. IPC is dedicated to making it easier for new employees to learn these needed skills. An office was set up in India in 2010 and has been instrumental in providing more than 13,000 certifications while connecting with more than 500 electronics manufacturing companies there. This has led to an initiative to train college students through IPC's workforce development courses.
08/23/2023 | Michelle Te, I-Connect007
With plants in Tijuana and Guadalajara, Mexico, that staff more than 3,000 employees, Benchmark Electronics has a continual need for training and certification to stay competitive. Through a unique partnership with IPC, the company was able to train nearly 100 operators and engineers through a pilot program that saved them money and elevated the knowledge base of their workforce. In this interview, Elizabeth Magana, a regional human resources director for Benchmark, Lorena Villanueva, IPC director of Mexico, and Carlos Plaza, IPC senior director of education development, detail the pilot program and how it serves as an example of training success in electronics manufacturing