Reading time ( words)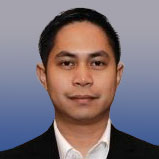 2016! How time flies, right? I turn 35 this month, and one of my New Year's resolutions is to live a healthier lifestyle. After procrastinating about it for a long time, I've decided that this year will definitely be the year to restart my journey to fitness and healthy living.
This leads me to this month's (January 2016) focus of SMT Magazine: medical electronics. Two months ago, we were in Munich, Germany to cover productronica. Spanning seven halls of the Messe Munchen exhibition center, productronica 2015 was a really big event—and involved a lot of walking. Considering the amount of coverage we did at the show, I would say I lost a few pounds during the weeklong expo. It could have been a little more, but the weight I lost during the daytime was offset by the beer and really good German food at dinner. While at the show, I had a chance to look at the Fitbit devices my colleagues were wearing, so I activated a smartphone app to track my footsteps during the event.
It's amazing how quickly people are getting into the healthy lifestyle mindset with the help of such health and fitness tracker apps and devices. But from an electronics manufacturing standpoint, that is just a small piece of the medical electronics market.
With the rapidly growing aging population, rising healthcare costs and increasing health awareness, opportunities abound in consumer medical devices, diagnostics and patient monitoring, medical imaging, and medical instrumentation. Advances in semiconductor and sensor technologies, and integration of information technology have made these systems portable, low cost and more connected.
According to a report by market analyst MarketsandMarkets, the total value of medical electronics market is expected to reach $56.5 billion by 2020, registering a CAGR of 5.5% from 2014–2020. Fueling this growth are increasing urbanization, the growing population, rising income levels and greater demand for personalized healthcare, MarketsandMarkets noted in the report. The continuous development of innovative electronic devices, low-cost medical facilities, and continuous support by various governments indicate heavy investment in R&D in healthcare and the medical electronics market in the coming years.
However, the medical electronics industry, and in particular, the manufacturing side of it, is not without its own set of challenges. For instance, the design of medical devices—including the complex manufacturing issues associated with the miniaturization trend, data security, power management, and lack of product differentiation— are key challenges when it comes to manufacturing medical electronics products. On top of it all are the strict regulatory requirements that manufacturers must adhere to and comply with.
This issue of SMT Magazine features articles and interviews that will help electronics manufacturers understand further the manufacturing challenges and opportunities in this growing sector.
Editor's Note: This article originally appeared in the January 2016 issue of SMT Magazine.
Share
Suggested Items