Reading time ( words)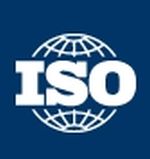 Enics Slovakia has been certified by Bureau Veritas for the Information Security Management System based on ISO 27001: 2013. Enics Group updated the information security management system in 2015 to bring it in line with the ISO 27001: 2013 requirements and Slovakia factory was the first one to be certified.
The standard forces to a systematic approach to all aspects of information security including communications and operations security, physical and environmental security, human resources security, incident handling, business continuity management, compliance with laws and regulations in the area of information security. An important part of information security is the training of all employees from operator to CEO and raising the awareness throughout the organization.
"World-class manufacturing is not possible without the use of information technology. Protecting the data and physical assets in the factory and at the same time ensuring the integrity and availability of data are critical to our business success. Having a world-class information security management system and having it certified is supporting Enics vision to be the EMS partner of choice for our customers", states Kaur Andresson, Vice President, IM and Processes.
Enics is among the first EMS companies to receive ISO27001:2013. Enics is global Electronics Manufacturing Service provider focusing on Industrial Electronics. Enics serves over 20 notable blue-chip companies around the world. Enics has over 3000 employees in eight different locations in Europe and Asia.
About Enics
Enics is the partner of choice for professional electronics in the fields of energy, industrial automation, transportation, building automation and instrumentation. As one of the largest electronics manufacturing services (EMS) providers in the world, we help industrial companies optimize their value chains and improve their competitiveness through increased productivity and product reliability as well as decreased time-to-money and total cost of ownership. Enics provides end-to-end EMS services ranging from engineering, full-scale manufacturing and after sales services to sourcing and supply chain management. Our world-class offering includes fast prototyping, new product introduction (NPI), cost reduction services, test system development, printed circuit board (PCB) assembly, box build, system assembly, as well as repair and maintenance. For more information, click here.
Share
Suggested Items
06/02/2023 | Barry Matties, I-Connect007
In this short interview, Barry Matties speaks with Marge Laney, founder and CEO of Alert Tech SMT, about the importance of this one simple tool in effective customer service: communication.
05/24/2023 | I-Connect007
Episode 12, "Smarter Manufacturing through Inspection," from Koh Young's new micro webinar series 'Smarter Manufacturing Enabled with Inspection Data' is available now.
05/17/2023 | I-Connect007
Now available on Spotify, Episode 2 of I-Connect007's new podcast, On the Line with… features an interview with Susan Kayesar of Siemens. Kayesar addresses cloud applications and sustainability, as well as some key, new best practices that emerge from using a cloud-based platform for business operations software systems.