Reading time ( words)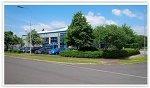 SmtXtra is proud to announce another milestone in the history of the company. Continuing in their commitment to excellence, Smtxtra is proud to announce the award of ISO 9001:2008 certification.
The ISO 9001:2008 quality management standard was developed and published by the International Organization for Standardization (ISO) and establishes an effective quality management program for various types of companies. Important components of ISO 9001:2008 include customer satisfaction and establishing processes for continuous improvement, items that Smtxtra values highly.
Quality Manager Elizabeth Martin stated "We worked very hard to gain this accreditation, ISO9001:2008 provides a tried and tested framework for taking a systematic approach to managing our organization's processes so that we consistently offer the best product that satisfies customer's expectations". ISO 9001 is used in some 176 countries by businesses and organizations large and small, in public and private sectors, by manufacturers and service providers, in all sectors of activity.
Sean Cassidy - Managing Director commented "We pride ourselves on being one of very few companies of our kind to be ISO 9001:2008 certified for its quality management system. With independent registration of our company by an outside auditor, you can be assured that we have committed to the highest standards in our operations and quality management systems, this gives our customers and potential new customer's confidence."
About Smtxtra
Founded in 2006 Smtxtra (Brand of Donxtra Ltd) is now a well-established European company, headquarters located in Doncaster, United Kingdom with satellite offices locations in Spain, Hungary, China and Thailand.
Smtxtra specialise in quality Surface Mount machine nozzles, feeders and spares which are offered to a global customer base of more than 700 companies. SmtXtra sales managers collectively speak nine languages selling across 34 countries.
Share
Suggested Items
03/29/2023 | Norihiro Koike, Saki Corporation
The near future for electronics manufacturing services is all about automation and flexibility. Three key factors affect EMS companies today: the high cost of labor, maintaining a reliable supply chain, and an increasingly high variety of products being manufactured. Quality trained personnel are essential and the supply of both product components and machine parts must remain stable despite difficult geopolitical situation.
08/31/2022 | Dan Beaulieu, D.B. Management Group
This is a story of hope for the future of our industry. Matt Redhead is a young entrepreneur who started his career in customer service and sales, but always had his sights set on owning a business. Recently, he achieved his dream by becoming the fourth owner of a 46-year-old contract manufacturing business just outside of Portland, Oregon. For those of you who worry about the younger folks joining our ranks, this interview will renew your faith.
04/21/2021 | Sagi Reuven and Zac Elliott, Siemens Digital Industries Software
Companies have been collecting data in large volumes. Highly varied data from manufacturing operations comes in quickly that needs to be validated, and its value prioritized so that it can be turned into something useful—transformed from big data to smart data. The amount of data available has grown exponentially into big data. Twenty years ago, a PCB work order resulted in 100 data records, megabytes of data; today, it is 10 billion records, terabytes of data. The investment in collecting this data and storing it is high. However, without a way to analyze the data, without analytics, it will not result in ROI.