Reading time ( words)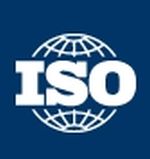 Kimball Electronics announced it has received ISO 9001:2008 certification at their newly opened facility in Timisoara, Romania. Kimball Electronics is a global top-twenty-ranked electronic manufacturing services company that specializes in durable electronics in the medical, automotive, industrial controls, and public safety industries.
Certification to ISO 9001 requires an accredited third party to thoroughly review and audit the Company's internal quality management system. The audit is designed to ensure the organization is capable of reliably meeting the needs and expectations of their customers with a focus on manufacturing products to the highest quality, engineering and safety standards.
Kimball Electronics - Romania is the seventh and most recent addition to Kimball's global manufacturing foot print. "At Kimball Electronics - Romania it is our policy to first understand our customers' needs and expectations. We then develop a supply chain and design a manufacturing process that will ensure we are consistently producing top quality products helping to ensure the success of our customers. Verification of our procedures and systems by an independent third party who understands ISO 9001 and Quality Management Systems as well as the industry in which we operate, is a testament to our commitment to high standards for our customers," stated Dan Copocean, General Manager of Kimball Electronics - Romania.
"We are proud to now have ISO 9001:2008 certification in all seven of our manufacturing facilities. The addition of this certification to our Romania facility will allow us to continue to support our customers' needs within the rapidly expanding European market," stated Janusz Kasprzyk, Kimball Electronics Vice President of European Operations.
The ISO 9001:2008 quality management standard was developed and published by the International Organization for Standardization (ISO). It defines the fundamentals of an effective quality management program for manufacturing companies. Important components of ISO 9001:2008 include customer satisfaction and establishing processes for continuous improvement, which Kimball Electronics values highly.
About Kimball Electronics, Inc.
Recognized with a reputation for excellence, Kimball Electronics is committed to a high performance culture that values personal and organizational commitment to quality, reliability, value, speed, and ethical behavior. Kimball Electronics employees know they are part of a company culture that builds lasting relationships and global success for customers while enabling employees to share in the Company's success through personal, professional, and financial growth.
Kimball Electronics trades under the symbol "KE" on The NASDAQ Stock Market. Kimball Electronics is a global contract electronic manufacturing services ("EMS") company that specializes in durable electronics for the medical, automotive, industrial, and public safety markets. Kimball Electronics is well recognized by customers and industry trade publications for its excellent quality, reliability, and innovative service. From its manufacturing operations in the United States, Mexico, Thailand, Poland, China, and Romania, Kimball Electronics provides engineering, manufacturing, and supply chain services which utilize common production and support capabilities to a variety of industries globally. Kimball Electronics is headquartered in Jasper, Indiana.
Share
Suggested Items
06/02/2023 | Barry Matties, I-Connect007
In this short interview, Barry Matties speaks with Marge Laney, founder and CEO of Alert Tech SMT, about the importance of this one simple tool in effective customer service: communication.
05/24/2023 | I-Connect007
Episode 12, "Smarter Manufacturing through Inspection," from Koh Young's new micro webinar series 'Smarter Manufacturing Enabled with Inspection Data' is available now.
05/17/2023 | I-Connect007
Now available on Spotify, Episode 2 of I-Connect007's new podcast, On the Line with… features an interview with Susan Kayesar of Siemens. Kayesar addresses cloud applications and sustainability, as well as some key, new best practices that emerge from using a cloud-based platform for business operations software systems.