Reading time ( words)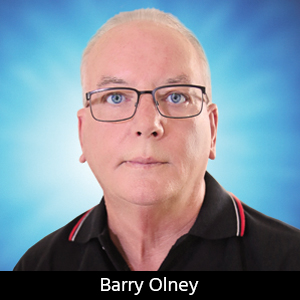 In a previous Beyond Design column, Transmission Lines, I mentioned that a transmission line does not carry the signal itself, but rather guides electromagnetic energy from one point to another. The speed of a computer does not depend intrinsically on the speed of electrons, but rather on the speed of energy transfer between electronic components. Electron flow in a multilayer PCB is extremely slow—about 10 mm per second—so, how does the signal travel so fast, how fast does it actually transfer information and what are the limitations?
In optical communications, electrons don't carry the signal—photons do. And we all know that photons travel at the speed of light. So surely, optical fibers must transmit information much faster than copper wires or traces on a multilayer PCB? Actually, photons and electrons transmit data at the same speed. The limiting factor is the relative permittivity (dielectric constant) of the medium in which the signal propagates.
An optical fiber is a cylindrical dielectric waveguide made of low-loss materials such as fused silica glass. It has a central core in which light is guided, and embedded in an outer cladding of slightly lower refractive index. The silica glass used has a dielectric constant (Er or Dk) = 3.78 @25GHz. Whereas, for instance, Panasonic's new Megtron 7, low Dk, glass PCB laminate has an Er = 3.3 at the same frequency.
To read this entire article, which appeared in the February 2016 issue of The PCB Design Magazine, click here.
Share
Suggested Items
01/26/2023 | Kris Moyer, IPC
In today's ever-shrinking world of electronics designs, the use of BGA parts with very fine pitch features is becoming more prevalent. As these fine-pitch BGAs continue to increase in complexity and user I/O (number of balls), the difficulty of finding escape routes and fan-out patterns increases. Additionally, with the shrinking of silicon geometry leading to both smaller channel length and increased signal integrity issues, some of the traditional BGA escape routing techniques will require a revisit and/or adjustment to allow for not only successful fan-out, but also successful functioning of the circuitry of the BGA design.
01/25/2023 | Nolan Johnson, I-Connect007
Nolan Johnson recently met with Alun Morgan, technology ambassador at Ventec, and Ventec COO Mark Goodwin to discusses the industry's determination to cling to outdated processes and standards, and some potential consequences. To maintain efficiency and keep pace with the market's newest entries in Asia, Alun and Mark believe that legacy companies in the West must be open to challenging conversations that will require questioning old practices and revising those practices toward sustainability.
01/12/2023 | Patrick Crawford, IPC
Last year, IPC held its first-ever design competition at IPC APEX EXPO in San Diego. PCB designers from around the world competed in a series of heats during the months before the show, culminating in a showdown on the show floor between the top three finalists. Rafal Przeslawski, now with AMD, took home the top prize last year. This year, the competition is back for its sophomore year. I asked Patrick Crawford, manager of design standards and related programs for IPC, to "layout" the details on the design contest, including lessons learned in 2022 and what's new for the 2023 competition.