FEATURED ARTICLES AND COLUMNS:
May 20, 2022 | Andy Shaughnessy, I-Connect007
This week, we bring you an article about manufacturing training for veterans, and a review of a great signal integrity webinar. IPC honors its A-Teams with the coveted Golden Gnome Awards, and Technica discusses various ways for fabricators to increase ROI. Dan Beaulieu has a review of a really cool book: Back to Human—How Great Leaders Create Connection in the Age of Isolation. In spite of all the meetings on Teams and Zoom, it's easy to feel disconnected. But great leaders find a way to foster that connectivity.
May 18, 2022 | IPC Education Foundation, IPC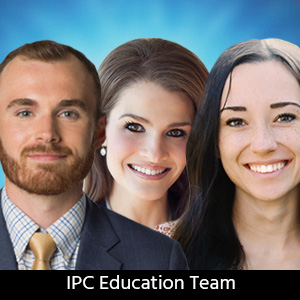 To support students in high school and college by sharing information about the careers the electronics manufacturing industry has to offer, the IPC Education Foundation wanted to ensure that irrespective of the current academic landscape sharing the insights, knowledge and stories from experts should continue to enable students to conveniently attend irrespective of location or circumstance. Webinars have become an extremely useful tool.
---
---
---
---
MORE ARTICLES